Best Everyday Shoe Insoles for National Walking Month
3 May 2017
May is National Walking Month, and this year Living Streets are encouraging people everywhere to walk at least twenty minutes everyday to see just how walkable our streets are. Here at Shoe Insoles, we don't want to leave you high and dry, and want to make sure that you feel comfortable when walking out and about.
Benefits of Walking
Regular walking has been shown to reduce risk of chronic illnesses such as heart disease, type 2 diabetes and heart disease, and also plays a big part in good mental health. Studies have shown that 45% of patients diagnosed with major depression showed significant improvement after exercising three times a week in a supervised group setting. With so many advantages to health and wellbeing, it's no wonder that more people are swapping out bus tickets for their walking shoes. It's important to say comfortable and well supported during a walk, so here are our top five shoe insoles for everyday use.
Sidas City+ 1/2 Insoles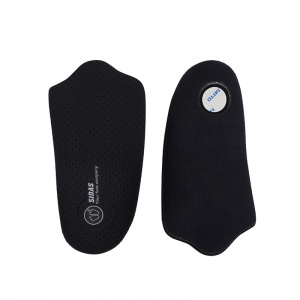 Designed for low volume shoes that cannot accommodate a full insole, the Sidas City+ 1/2 Insoles are perfect for combating heel pain, tired feet and mild over-pronation. They provide the ultimate foot support and comfort as well as helping prevent blisters, friction on the sole of the heel and foot fatigue.
Thanks to the innovative FlashFit technology, they can be worn straight from the box and mould to your feet quickly, without heat moulding. These insoles feature a cushioned, anti-bacterial top layer to keep feet fresh and comfortable, with a shock absorbing heel pad that protects your feet and body with every step.
Pedag Classic Arch Support Insoles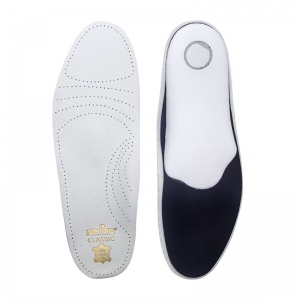 If you're planning on spending an extended period of time on your feet, you want to keep foot pain at bay. The Pedag Classic Arch Support Insoles have been created to tackle foot pain by providing comfortable support and reducing fatigue on your feet, keeping you feeling energised all day long.
The secret behind the arch supporting power of these insoles is the anatomically shaped foot bed and metatarsal pad that supports feet exactly where they need it most. The insoles are breathable and are made with a leather base that absorbs moisture and keeps your feet feeling fresh and dry.
Sidas Gel Plantar Protectors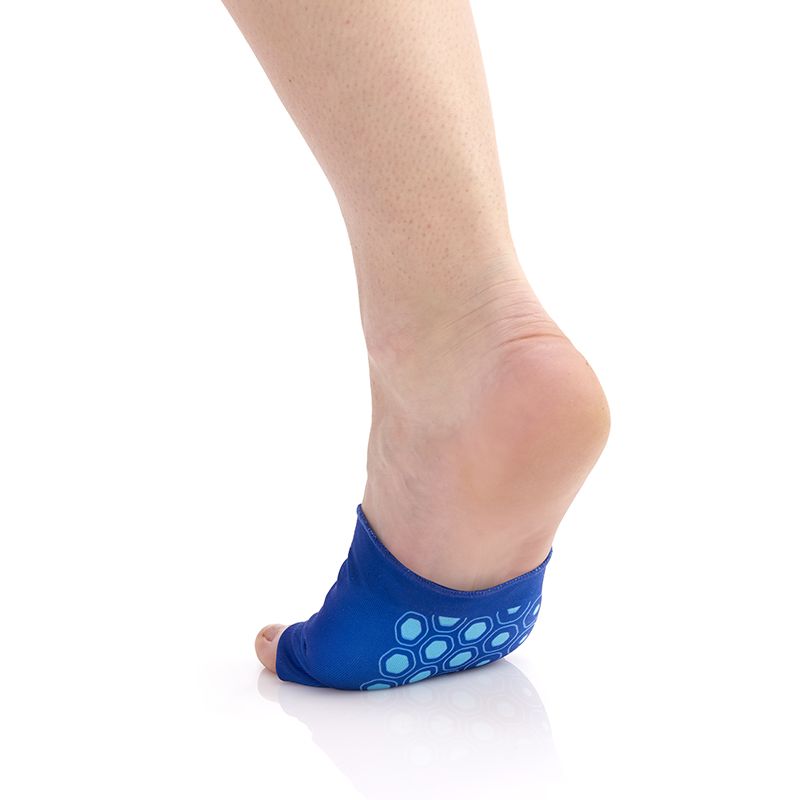 Walking for long periods of time can put extra pressure on the balls of the feet, which can be quite painful. The Sidas Gel Plantar Protectors absorbs impact so that it avoids reaching the feet, helping to prevent inflammation and blisters while also reducing stresses on any existing injuries.
The absorbent gel in the plantar protectors provides cushioning relief to the balls of the feet to reduce pain and encourage the ultimate comfortable walking experience. They are great for sportspeople of any discipline, or anyone just looking to give their feet a little extra protection against the impacts walking can cause.
Better Life and Better Sleep
The average person walks around 3,000 to 4,000 steps a day, but increasing your daily step take to 10,000 will enable you to live a much healthier lifestyle. It's been said that even getting up and walking around for two minutes out of every hour can increase your lifespan by 33%! Walking is also a great way to improve your sleep, so don't just count sheep, take a walk around the neighbourhood for half an before bed, and feel the benefits once your head hits the pillow. You'll thank us later.
What steps are you taking to walk a little bit everyday this month? We'd love to hear from you, leave us a comment below! Alternatively, you can reach also let us know what you think on Twitter.