Insoles with 6 Degree Heel Postings
If your foot tends to roll inwards or outwards as you walk, you likely are suffering from some form of overpronation or oversupination, which can lead to a host of conditions if left uncorrected. Our Insoles with 6 Degree Heel Postings are designed with medial or lateral postings at the rearfoot, helping to tilt your heel slightly to combat the natural imbalance in your gait.
Looking for a different rear posting angle? We stock orthotics with heel postings at 2 degrees, 3 degrees, 4 degrees, 5 degrees and 8 degrees.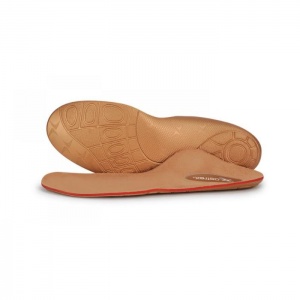 Designed for use with casual footwear
Recommended for flat or low arch feet
Features tri-density innovative technology
Balances the foot to control overpronation
| | | |
| --- | --- | --- |
| | | In stock now |
£50.99
---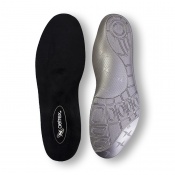 Orthotic insoles with metatarsal raise and posted rear
Designed for those with small arches or flat feet
Microfibre top cover keeps moisture and bacteria away
Lightweight, slimline design can be worn with men's formal shoes
| | | |
| --- | --- | --- |
| | | In stock now |
£46.99
---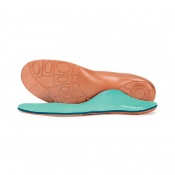 Pair of supportive memory foam insoles
Ideal for over-pronation or flat feet
Antimicrobial copper layer for hygiene
Shock absorbing base for comfort during activity
| | | |
| --- | --- | --- |
| | | In stock now |
£65.99
---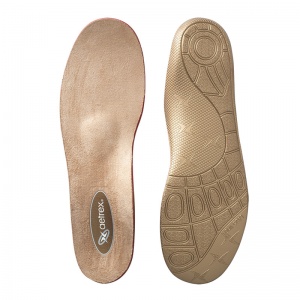 Orthotics suited to use with casual and comfort footwear
Designed with innovative Tri-density technology
Recommended for those with flat or low arch feet
Controls overpronation and supports ball-of-foot
| | | |
| --- | --- | --- |
| | | In stock now |
£50.99
---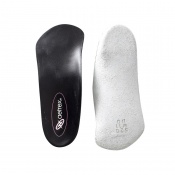 Three-quarter length insoles with posted rear for dress shoes
Shallow body ideal for shoes with no removable depth
Recommended for use with low arches or flat feet
Tri-density technology protects and comforts heel and foot
| | | |
| --- | --- | --- |
| | | In stock now |
From: £31.49
---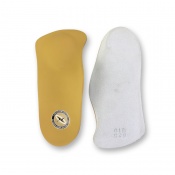 Three-quarter length orthotic insoles for dress shoes
Recommended for those with flat or low arch feet
Posted heel controls overpronation and balances foot
Metatarsal support for ball-of-foot discomfort
| | | |
| --- | --- | --- |
| | | In stock now |
From: £31.49
---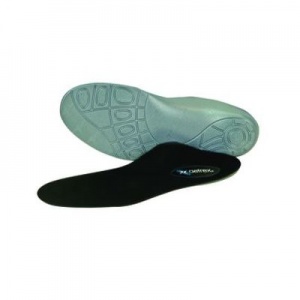 Ideal for those with low or flat arch feet
Microfibre top cover keeps to manage moisture
Designed for those without metatarsal (ball-of-foot) pain
Slim and lightweight to provide comfort and performance
| | | |
| --- | --- | --- |
| | | In stock now |
£46.99
---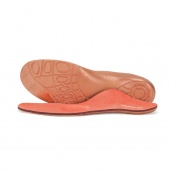 Pair of supportive memory foam insoles
Ideal for over-pronation, flat feet and ball-of-foot pain
Antimicrobial copper layer for hygiene
Shock absorbing base for comfort during activity
| | | |
| --- | --- | --- |
| | | Currently unavailable. Please check back soon |
£65.99