Insoles to Improve Shoe Fit
Sometimes it's hard to find shoes that fit perfectly, whether for style, or simply because your favourite shoes aren't available in your size. These insoles are perfect for snugging up the feel and fit of your shoes, helping you to stop slipping around and enjoy being on your feet.
Having trouble deciding which insoles are right for your shoes? Read our short guide on How to Improve the Fit of Your Shoes with Insoles.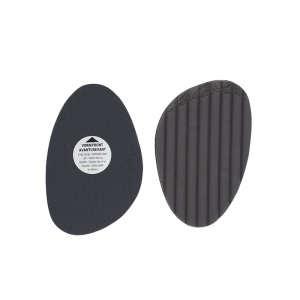 Soft latex insoles for comfort
Absorbent and cushioning materials
Slip seamlessly into any shoe
Perfect for bringing comfort to dress shoes and high heels
£3.99
---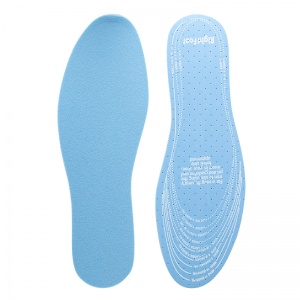 Memory foam insoles for greater comfort
Thin and flexible for unobstructive wear
Adheres to wearer's shape giving better support
One size fits most, simply trim to fit
£3.89
---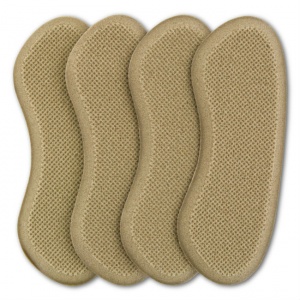 Pack of two pairs of heel liners
Designed to reduce heel slippage and blisters
Helps to improve the fit of your shoes
Peel-and-stick design for easy application
£3.85
---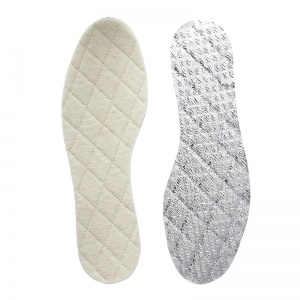 Extra-warm wool insole
Aluminium layer for heat retention
Perfect for winter wear
Available in sizes 4 - 11
£3.49
---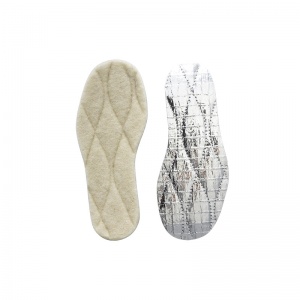 Extra-warm wool insole
Aluminium layer for heat retention
Perfect for winter wear
Anti-slip bottom coat
Available in child sizes 6 - 13 and 1, 2, 3
Sold in convenient pairs
£3.49
---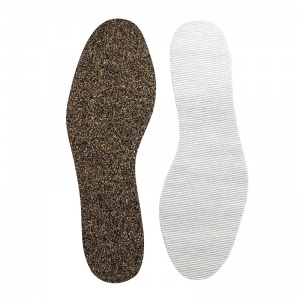 Natural cork insoles to improve your shoes
Durable and comfortable
Available in sizes between 3 - 12
Perfect shoe bed replacement
£3.39
---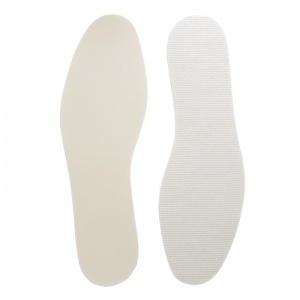 Insoles for extra comfort
Prevents slipping and rubbing in your shoes
Provided in sizes between 3 and 12
Sold in convenient pairs
£2.99
---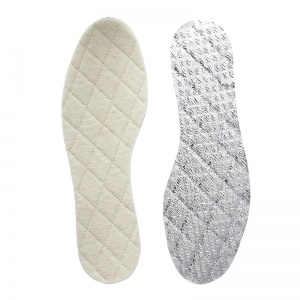 Extra-warm wool insole
Aluminium layer for heat retention
Perfect for winter wear
Available in sizes 4 - 11
£2.99
---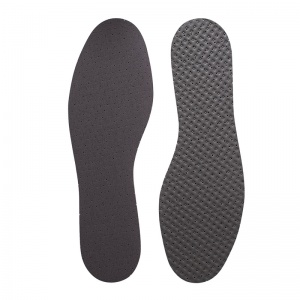 Soft scented insoles
Made of soft latex and foam
Perforated for effective ventilation
Available in sizes 3 - 12
Sold in convenient pairs
£2.90
---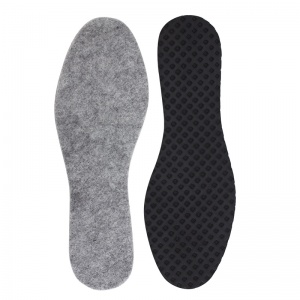 Extra thick insoles
Extra warm for cold conditions
Optimum latex cushioning
Perfect for work or hiking boots
£2.35
---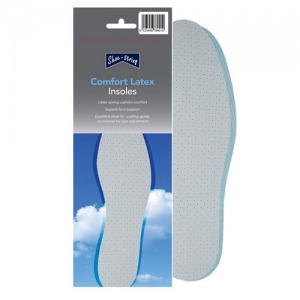 Perforated insoles for cool fit
Thin and lightweight for unobtrusive use
Available in all sizes between 3 - 12
Sold in convenient pairs
£2.09
---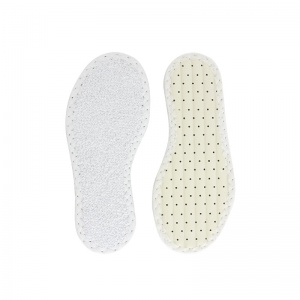 Children's insoles
Lightly scented insoles
100% natural cotton
Charcoal based anti-odour layer
Thin and lightweight
Child sizes 6-13 and 1, 2, 3
Sold in convenient pairs
£1.99
---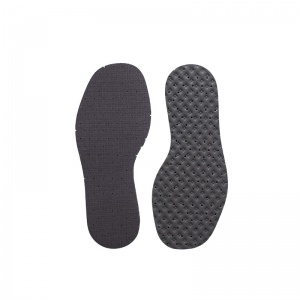 Soft scented insoles
Made of soft latex and foam
Perforated for effective ventilation
Available in child sizes 6 - 13 and 1, 2, 3
Sold in convenient pairs
£1.19