Insoles for Flat Feet
Flat feet occur when the arch of your foot (instep) is not as pronounced as it ought to be — this can happen for a number of reasons including injury, arthritis, obesity or just a natural quirk. Our range of Insoles for Flat Feet can help to combat some of the complications that can arise when you have flat feet by providing additional support to the arch while cushioning and stabilising the entire foot, resulting in less fatigue, as well as a reduction in knee, hip and ankle pain.
Want some help deciding which flat feet insoles are for you? Feel free to read our guide on the Best Insoles for Flat Feet!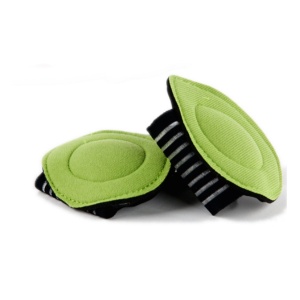 Pads to cushion and protect arches
Relieve and reduce arch pain and fatigue
Improve balance and body alignment
Suitable for use with most footwear
| | | |
| --- | --- | --- |
| | | In stock now |
£6.99
---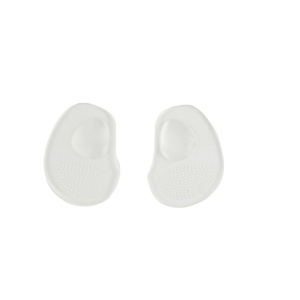 Gel ball-of-foot and arch support inserts
Reduce pain and discomfort
Self-adhesive for reliable support
Supplied as a pair of inserts
| | | |
| --- | --- | --- |
| | | In stock now |
£6.99
---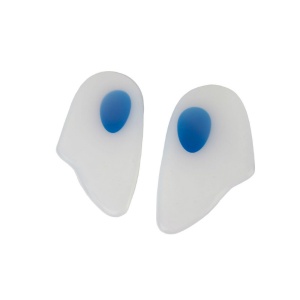 Heel cushions to protect against impact
Correct over-pronation and supination
For treatment of heel spurs and plantar fasciitis
A useful aid for diabetics that suffer heel pain
| | | |
| --- | --- | --- |
| | | In stock now |
£6.99
---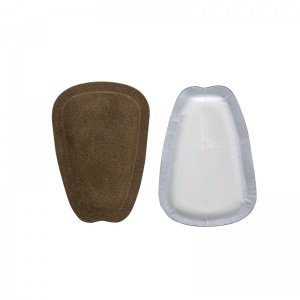 Cushions the forefoot area to increase comfort
Prevents pain caused by pressure and being on your feet
Soft and supportive memory foam foundation
Self-adhesive underside prevents displacement inside shoe
| | | |
| --- | --- | --- |
| | | In stock now |
£5.99
---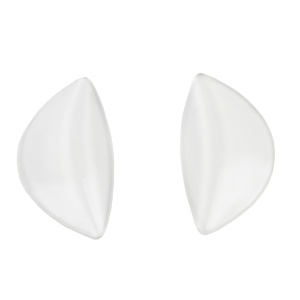 Discreet gel arch supports
Absorb shock and reduce pressure
Ideal for high, weak and fallen arches
Reduce pain caused by high heels
| | | |
| --- | --- | --- |
| | | In stock now |
£5.99
---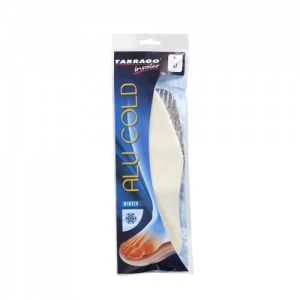 Thermal insoles with a strong aluminium base
Wool outer layer for warmth and comfort
Suitable for most footwear types
Ideal for winter sports
| | | |
| --- | --- | --- |
| | | In stock now |
£5.99
---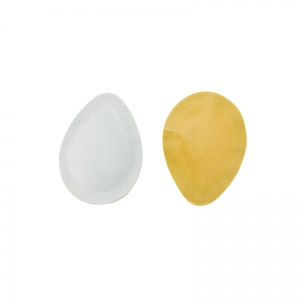 Drop shaped metatarsal pads
Alleviates symptoms of flat feet
Genuine leather for lasting quality
Self-adhesive for secure positioning within your shoe
| | | |
| --- | --- | --- |
| | | In stock now |
£5.95
---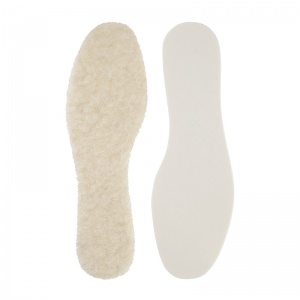 Real lambswool shoe insoles
Cushioned for added comfort
Retain heat for warmer feet
Ideal for outdoor work and activities
| | | |
| --- | --- | --- |
| | | In stock now |
£5.65
---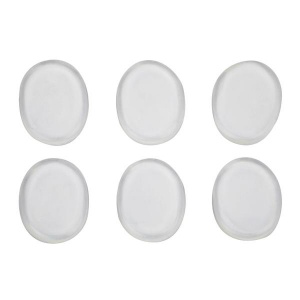 Discreet gel spots to protect feet from rubbing
Prevent calluses, corns, blisters and abrasions
Can be used to add cushioning for greater comfort
Supplied in a pack of 6 spots
| | | |
| --- | --- | --- |
| | | In stock now |
£4.99
---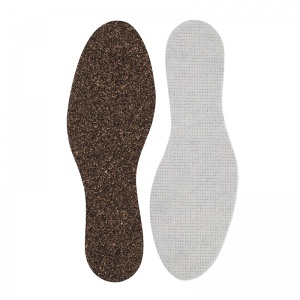 Real cork comfort insoles mould to foot shape
Extremely hard-wearing for improved longevity
Cushion against impact for enhanced comfort
Naturally odour resistant for added benefit
| | | |
| --- | --- | --- |
| | | In stock now |
£3.50