Top 5 Thick Insoles 2021
Monday, 28 December 2020 | Eugene
A pair of thick insoles can do wonders for the comfort of your shoes, but they can be just as useful to help you add a little height, or improve the fit of your shoes. The right thick insoles are more than just a chunky piece of foam though, as you'll need to consider which shoes you're wearing, what you'll be using them for, and how much support you require.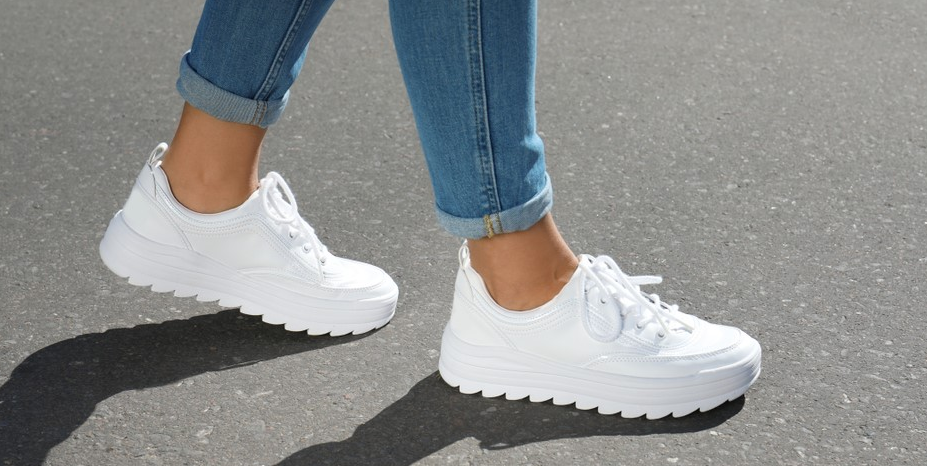 To make the decision as easy as possible, we've had our insole experts rake through our massive range to find the very best thick insoles for a range of uses. Below, we'll share our top selections, dividing them up based on which insole is right for each purpose. Read on, and hopefully you'll find the perfect thick insole for you.
Our Best Thick Insoles for Height Increase and Comfort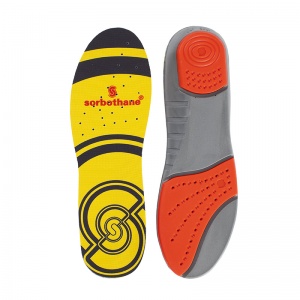 Whether to increase your height or make your shoes more comfortable, the Sorbothane Shock Stopper Double Strike Insoles is our top choice. With a thickness of 25mm at the heel and 7mm at the forefoot, these insoles are the best of both worlds, offering comfort, support and height.
A whopping 25mm at the heel makes them some of our thickest insoles
Heel cups and arch support combine with shock-absorbing materials
Our Best Thick Insoles for both thickness and comfort
Best Adjustable Thick Insoles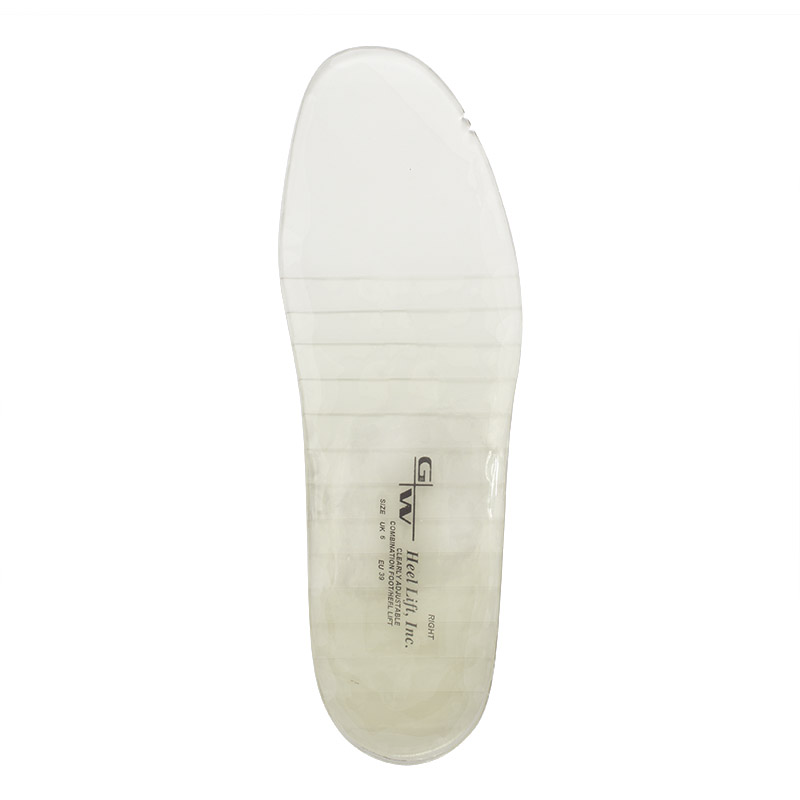 Designed to provide a height boost for those with leg length discrepancies, the Clearly Adjustable Leg Length Discrepancy Insoles are also ideal for those who want to improve the fit of their shoes or appear taller. Adjustable from 18mm, this insole is easy to use for instant effect.
Supplied as a single insole – purchase two for a pair of shoes
Adjustable in 1mm increments so you get the perfect fit for you
Ideal for use underneath your regular insoles for a height boost
Best Adjustable Heel Lift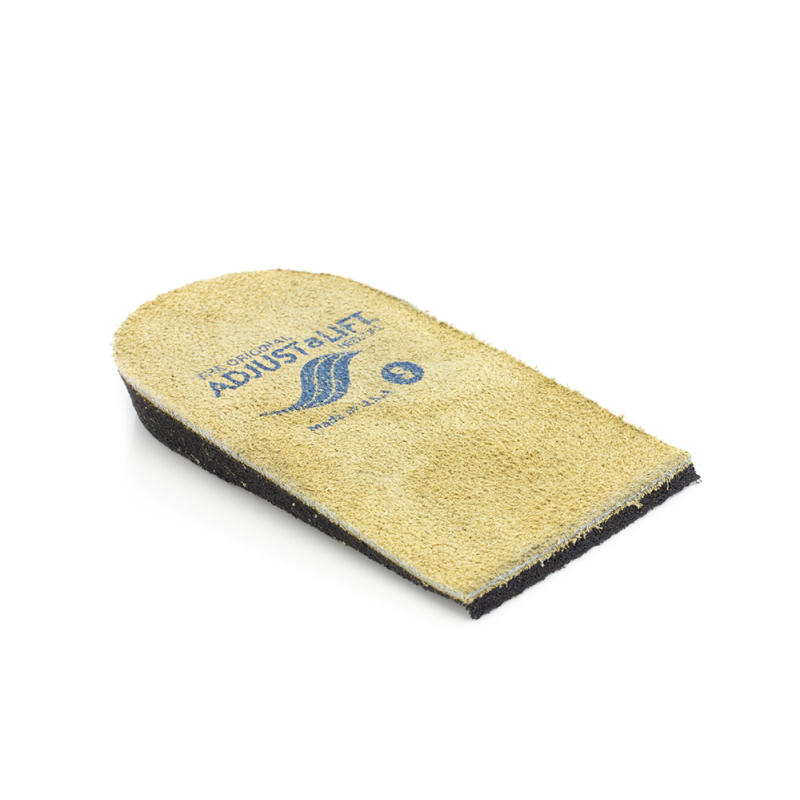 If you're looking for a height boost, or to improve the fit of your shoes, the most important thing to increase is insole height at the heel. The Adjust-A-Lift Heel Lift provides a massive 9mm boost to the heel, and is adjustable in 3mm increments by peeling away layers, ensuring you get the perfect lift.
Supplied as a single heel lift – purchase two for a pair of shoes
Provide 9mm of elevation, adjustable in increments of 3mm
Easily adjustable by simply peeling layers away

Best Heel Lifts for Heel Pain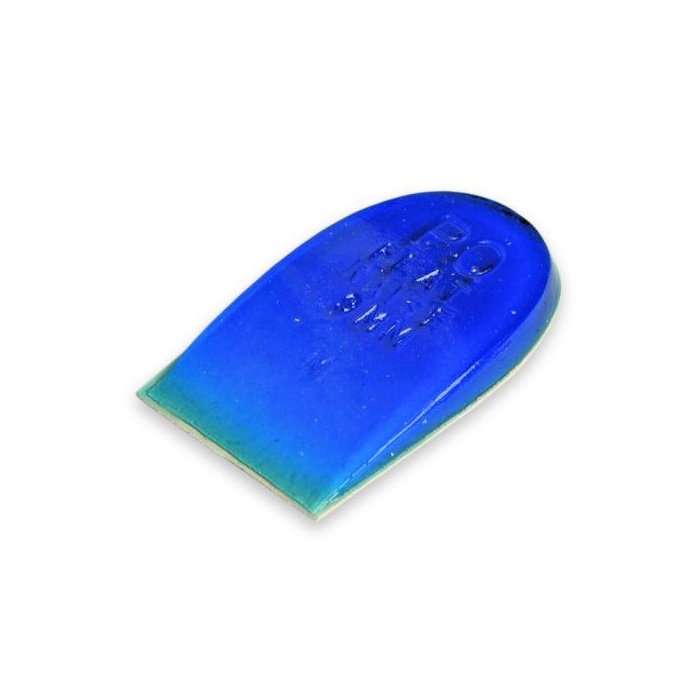 The heel lifts mentioned above are great for the height boost they provide, but they don't provide much in terms of shock-absorption. The Cambion PQ 6mm Heel Lift is sold as a single lift, and is made with a viscoelastic polymer that dissipates shock away from your heel with each step.
Combine a lift at the heel with great shock-absorption for comfort and support
Sold as a single heel lift – purchase two for a pair of shoes
Made with a viscoelastic polymer to dissipate shock away from the heel for pain relief
Best Thick Insoles for Cold, Tired Feet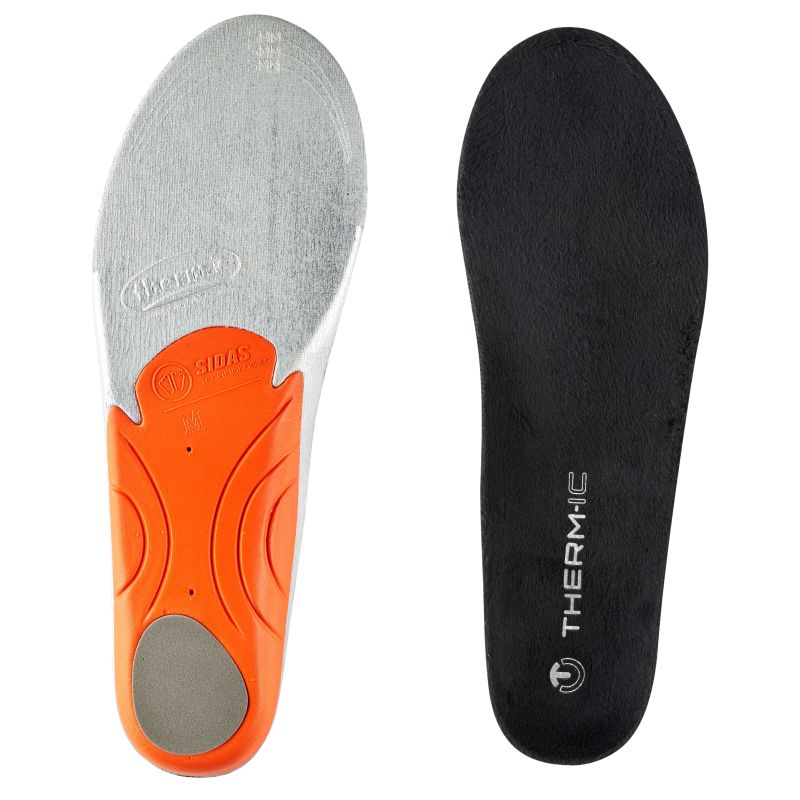 Cold weather can be pretty tough on your feet, especially if your shoes aren't built for the harsher climate. The Therm-IC Insulation 3D Insoles are insoles that are designed to be thick, with their 3D design offering excellent arch support. This support in your arches encourages blood flow, therefore helping you to retain heat when your feet get cold.
Provides arch support to encourage blood flow
High quality materials for top comfort and stability
Designed for winter sports for ultimate cold protection
Give Your Feet a Boost
Whatever your aim, all of these insoles and heel lifts can give your feet the boost they need, whether in terms of height or comfort. If you'd like to see the selection that these top picks came from, you can browse our full categories of Height Increasing Insoles or Heel Lifts.
If you have a question or something to add, why not let us know in the comments, or find us on Twitter and Facebook!
Shop Related Products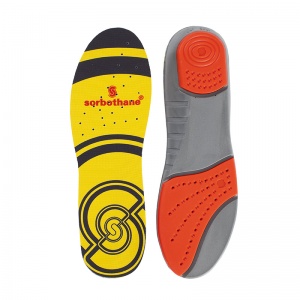 Features targeted Sorbothane protection with moulded heel cups and arch support
Ideal for any activity where the forefoot and heel are subject to the most impact
Suitable for all sports, hiking, walking, leisure activities and everyday use
In-built arch support prevents and alleviates arch pain and fallen arches
| | | |
| --- | --- | --- |
| | | In stock now |
£13.49
---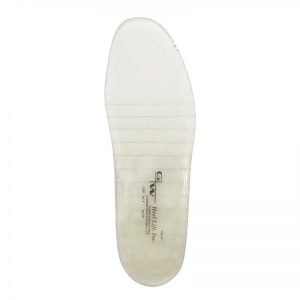 Combats leg length discrepancy where one leg is shorter than the other
Fully adjustable in 1mm height increments
Can elevate foot height and leg length by up to 18mm
Fits most shoes and can be trimmed to fit perfectly
| | | |
| --- | --- | --- |
| | | In stock now |
£32.99
---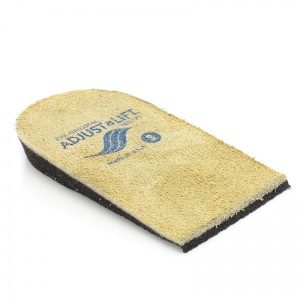 Adjustable layers to help match leg length discrepancies
Comfortable and absorbing leather top layer
3 x 3mm adjustable levels to match your needs
Insoles or footbeds in shoes do not need to be removed
| | | |
| --- | --- | --- |
| | | In stock now |
£11.95
---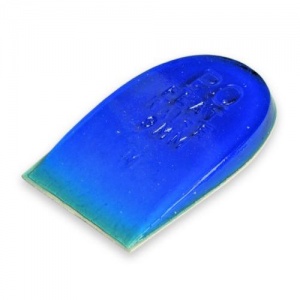 Absorbs and dissipates energy generated by heel strike
Protects from impact of heels on hard surfaces
Helps improve your leg length discrepancy
Heel Lift made from visco-elastic polymer
| | | |
| --- | --- | --- |
| | | In stock now |
£8.99
---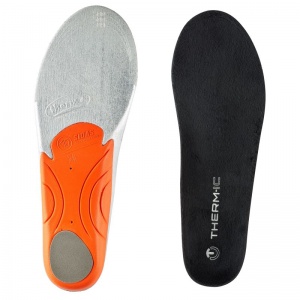 Anatomical insoles keep feet warm
Provides arch support to encourage blood flow
High quality materials for top comfort and stability
Designed for winter sports for ultimate cold protection
| | | |
| --- | --- | --- |
| | | In stock now |
£22.99