Best Insoles for Supination 2022
1 Comment
Tuesday, 7 September 2021 |
Eugene
Supination (also known as underpronation) is a condition that affects a surprising amount of people, and causes the foot to roll outwards (towards the little toe) while walking. This can lead to a number of problems, from chronic instability to pain in the feet and ankles. The longer this type of issue is left untreated, the worse the consequences, so choosing the right products to combat the supination is a must.

We know that the world of insoles can seem a bit daunting to the uninitiated, with hundreds of orthotics all claiming to be the best around for a number of conditions. To cut through the noise, we've had our insole experts put together their definitive list of the Best Insoles for Supination, with a focus on ensuring your supinating feet get the stability and support they deserve.
Superfeet Green Performance Insoles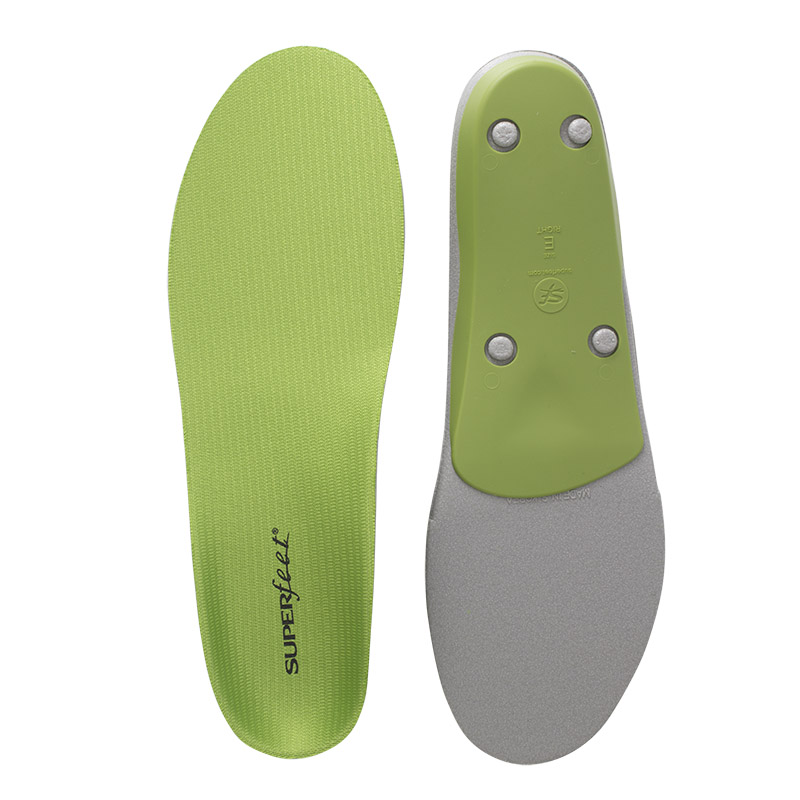 The Superfeet Green Performance Insoles are designed to align the foot to provide a more comfortable walking pattern. Their deep heel cup provides maximum support, helping to align the walking pattern to naturally reduce the outward rolling of the ankle as you walk.
✔ The world's most popular insoles, suitable for a range of conditions
✔ Biomechanical shape helps to reduce strain on all key points of the foot
✔ Our top pick for Supination with gait-correcting properties

Powerstep Original Full Length Orthotic Insoles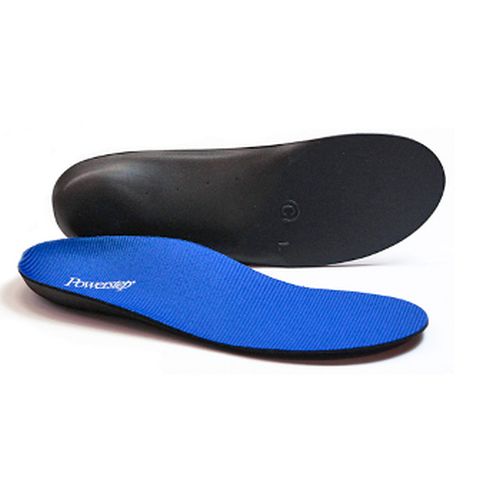 One of our most popular and highly regarding options, the Powerstep Original Full Length Orthotic Insoles are outstanding for boosting general stability. Designed to support the foot with medial and lateral arch support, these cushioning insoles are our top pick for supination.
✔ Semi-rigid arch support and heel cradle combine for excellent stability
✔ Anti-microbial top coat reduces odour and prevents friction
✔ Design provides an easy fit in almost all footwear
Rehband QD Pronation and Supination Foot Wedge Insoles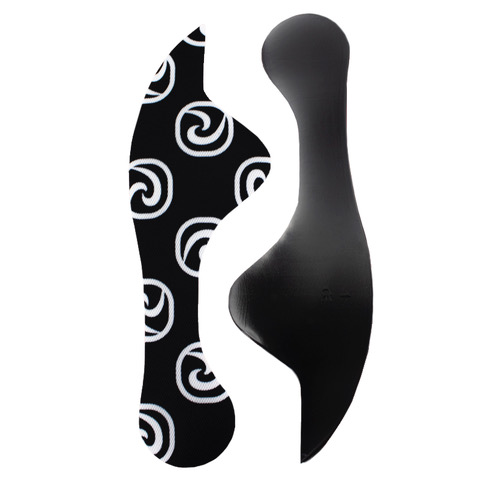 While the last two pairs of insoles are designed to combat a range of conditions, the Rehband QD Pronation and Supination Foot Wedge Insoles are focused on correcting supination. Placed on the outside of your sole, these orthotics will prevent your foot from rolling outwards, making supination a thing of the past.
✔ Unique design to compensate for supination and pronation
✔ Ideal for athletes who frequently roll their ankles
✔ Our Top Pick for Supination in Sports with shock-absorbing gel
Stabilise Your Supination
A good insole can relieve the symptoms of supination, as well as stop it from causing you any further problems. Our insoles are made to be high-performing and durable, meaning they'll keep problem feet at bay for the long-term. Still haven't found what you're looking for? Please feel free to check out our full range of Supination Insoles!
Do you have a question, or something to add? Why not let us know in the comments, or find us on Twitter and Facebook!
Shop Related Products
Strong pair of insoles featuring medical-grade support
Deep heel cradle supports collapsed or weak arches
Double layer and low profile casing ensures long lasting support
Friction reducing top fabric enhances comfort
| | | |
| --- | --- | --- |
| | | In stock now |
£23.99
---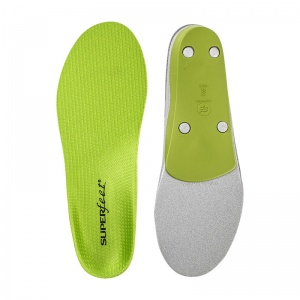 Heel cup technology contours to the foot for total support
Crafted from shock absorbing foam for complete comfort
Ideal for use within any sports shoe
Superfeet 60 day money back guarantee
| | | |
| --- | --- | --- |
| | | In stock now |
£26.92
---
Highly durable insoles compensate for pronation or supination
Ideal for athletes who struggle with foot rolling
Encourages a natural walking position for improved comfort
Unique polyurethane-based gel absorbs high levels of shock
| | | |
| --- | --- | --- |
| | | In stock now |
£19.99