Our Best Arthritis Insoles 2022
Wednesday, 27 October 2021 | Seth
Arthritis affects over eight million people in the UK alone. Many more millions suffer in silence without realising the full extent of their aches and pains. The wrong pair of insoles can make this condition worse, as the constant pounding of your feet against the pavement can send shockwaves through your body.
Thankfully, something as simple as slipping the right pair of Arthritis Insoles into your shoes can cause your feet, ankles, knees and hips to realign, making pain dissipate and even disappear. We've put this guide together to help those suffering find the correct pair of insoles for them, based on their application, shoe style, shape preference and activity level.
Our Best All-Round Arthritis Insoles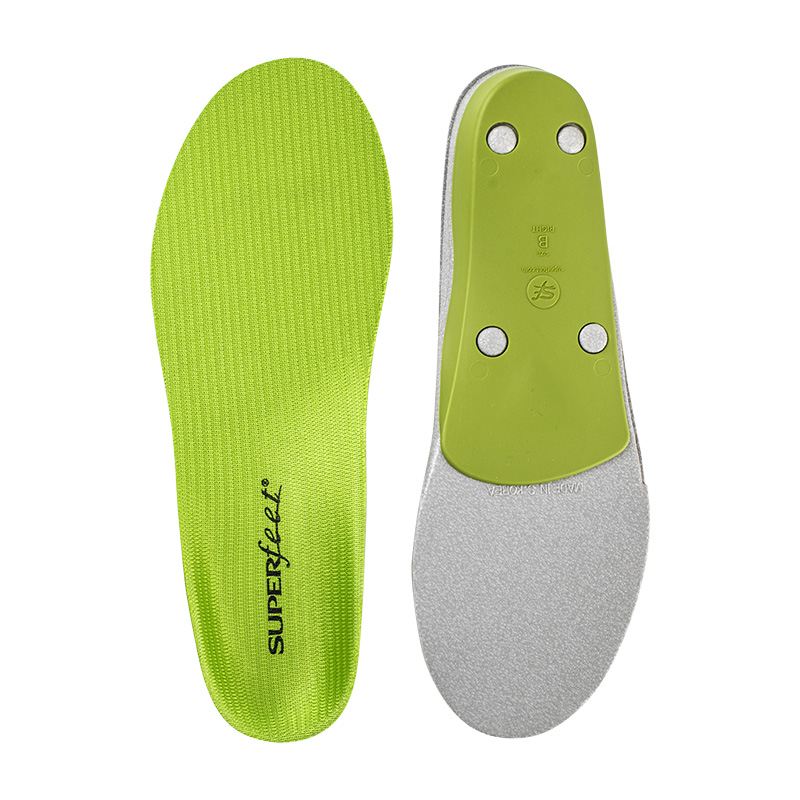 The best insoles for arthritis align the feet in a proper position whilst providing shock absorption. Superfeet Green Performance Insoles are our number one choice because they do just that. With a high density foam construction, Superfeet Green Insoles are guaranteed to keep their shape.
How Do They Relieve Arthritis?
Heel cup contours the back of the foot, promoting correct alignment
Eliminates postural issues by balancing the entire foot
Flexible foam foundation reduces the impact and shock generated by the pavement
Our Verdict: The world's most popular insole demonstrates its all round capability when relieving arthritic joints
Best Highly Cushioned Arthritis Insoles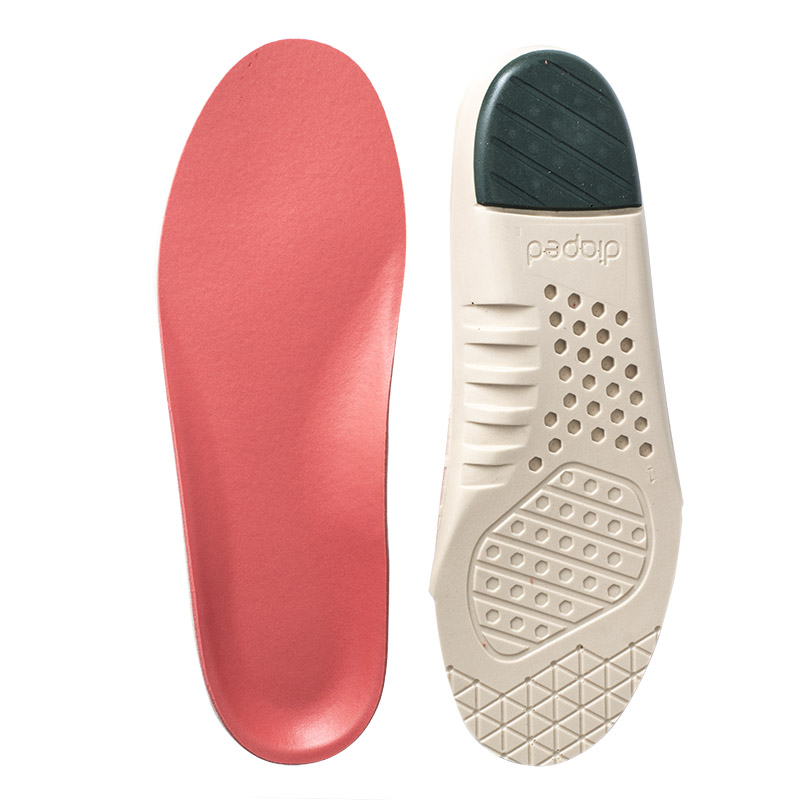 When it comes to arthritis, the most important thing is cushioning. If your feet aren't cushioned, any issues you have are made worse every time your foot strikes the floor. Designed for diabetes and arthritis, Diaped Duosoft Plus Insoles are a pair of our most cushioned insoles.
How Do They Help Combat Arthritic Pain?
Poron top cover has a slow rebound that cradles the foot
Shock-absorbent urethane base absorbs impactful contact
Vygel heel pad cushions the leg, alleviating arthritic pain in the knees
Our Verdict: Our number one choice for users seeking relief from arthritic ankles, knees and hips
Best Arthritis Insoles for Sensitive Skin

As many arthritis sufferers are aware, the condition often goes hand-in-hand with sensitive skin, corns and calluses. Pedag Sensitive Arthritis Insoles are designed to combat both problems at once. With a super-soft surface that cushions your feet, Pedag Arthritis Insoles position the arch and metatarsals to reduce strain on the joints of the feet.
Why Are They Great for Arthritis?
Reduces rawness and irritation associated with foot-focused arthritis
Promotes an even distribution of weight across the foot
Ideal for users with other conditions like diabetes, corns, irritation and calluses
Our Verdict: Works to transfer weight evenly to prevent weight building up in arthritic areas
Best Alternative Insoles for Treating Arthritis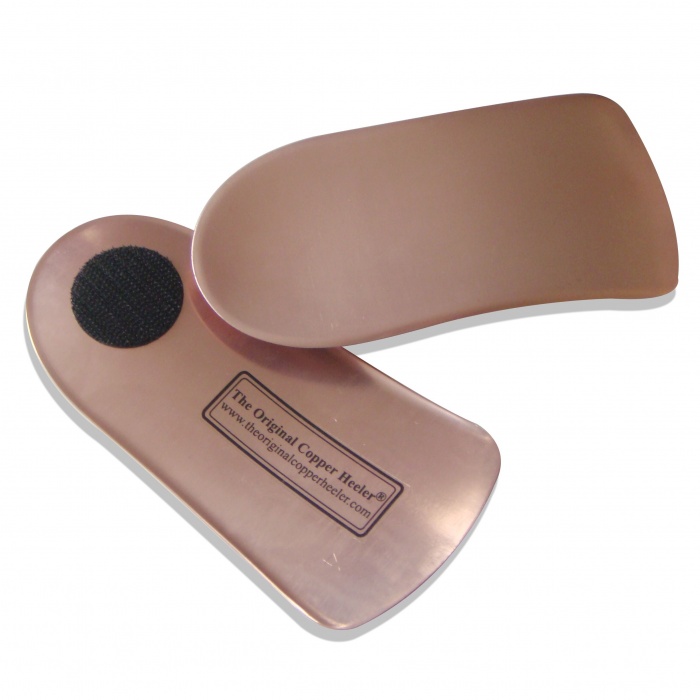 Copper-infused products are becoming increasingly popular for treated pain related to arthritis. Original Copper Heeler Insoles are a perfect example. Praised by the press and our customers alike for their pain relief properties, our Copper Insoles are an ideal choice for individuals who have had success with copper products in the past.
What Makes Them Great for Treating Arthritis?
Specifically designed to treat arthritis using full copper therapy
Successfully tried, tested and reviewed by our customers
Slimline 3/4 length design means they fit inside all styles of shoe
Our Verdict: A revolutionary pain-relief product designed to holistically treat arthritis and related conditions
Best Socks for Treating the Symptoms of Arthritis

Silipos Arthritis and Diabetic Gel Socks (Pair) use a thin layer of gel that is built into a moulded insole at the base of the sock. This cushioning protects against arthritic nerve damage, impact and shock related arthritis and fatigue. Infused with gel and moisture-rich mineral oil, these are an excellent addition to your arthritis care wardrobe.
How Do They Relieve Arthritic Pain?
Supplied in pairs
Our number one garment choice for those suffering with arthritis and diabetes
Gel base fluidly conforms to the contours and movement of your feet
Our Verdict: A great option for users suffering with irritation in the toes and at the base the foot
Wave Goodbye to Arthritic Foot Pain
We hope this guide has made your purchasing decision easier. If you'd like to see a wider range of arthritis insoles, feel free browse our full selection of Insoles for Arthritis on our category page.
Want to get in contact with us? Let us know what you think in the comments, or find us on Twitter and Facebook!