The Best Sorbothane Insoles
Wednesday, 25 November 2015 | John
Sorbothane shoe insoles have been developed with the main goal of absorbing the shocks your feet take in your day-to-day life. Whether you're running on a track, running on a treadmill or just running for the bus, your feet take a lot of punishment leads to muscle, tendon and ligament damage. Sorbothane have developed their insoles to absorb these shocks, helping your feet to stay in top condition.
This is achieved by Sorbothane's custom Viscoelastic material, which absorbs shocks and disperses them sideways rather than into your foot, making every step you take shock-free.
And with such a specific goal comes a wide range of different insoles for different needs and purposes, and it can be difficult to find the right Sorbothane insoles for you. Here at Shoe Insoles we want to help you find the perfect insole, so here are the top 5 Sorbothane Insoles: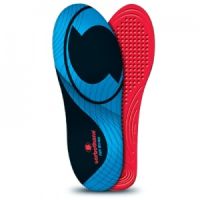 The Sorbothane Shock Stopper Full Strike Insoles are designed for activities where your entire foot receives impact shocks, making it great for netball, basketball, football, tennis and just general running. It's made entirely from Sorbothane's Viscoelastic material to provide optimum protection to the entire foot, no matter how hard the shock is.
It's thin and flexible, making it perfect for rugby and football boots with studs to absorb the shocks to the specific areas of the foot the studs are in, reducing strain and enabling your feet to go harder and for longer. What's more, the Sorbothane Shock Stopper Full Strike Insoles can even help with foot conditions like plantar fasciitis and heel spurs, helping your foot heal and feel less painful.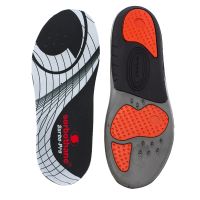 The Sorbothane Sorbo Pro Total Control Insoles combine Sorbothane's shock absorption with overpronation and arch support, to give your foot total support. By giving your foot correct support and alignment, the Sorbothane Sorbo Pro Total Control Insoles help to keep your foot in good form.
Over pronation (over-rolling of your foot as you walk) is a contributor for a host of foot conditions, and by keeping your foot stable and preventing it from rolling too much with the unique arch and ankle support, the Sorbothane Sorbo Pro Total Control Insoles enable your feet to stay in top condition, no matter how much you use them.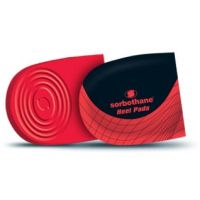 Because your heels are where the biggest and most impacts to your feet hit, the Sorbothane Shock Stopper Heel Pads target that specific area to prevent these kinds of impacts. The Sorbothane Shock Stopper Heel Pads are great for helping with Achilles tendonitis and shin splints, and thanks to the antibacterial Nano Silver technology they stay hygienic and clean for longer.
They're fantastic for people who have multiple shoes which need the extra support - they can be easily transferred from one shoe to another as no adhesive is used to hold them in place. And because of their smaller size the Sorbothane Shock Stopper Heel Pads are brilliant for shoes that cannot usually accommodate full sized insoles, like minimal running shoes.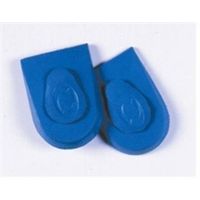 The Sorbothane Medical Soft Spot Heel Pads have been developed specifically to help with foot conditions. They have been designed with a removable central plug of Sorbothane's material which helps to reduce pressure on the heel, providing a fantastic level of pain relief.
The pads are great for heel spurs and heel spurs, reducing pressure on the sensitive points and helping with pain. They're designed to be long lasting and incredibly durable, making them great for long term help with heel pain.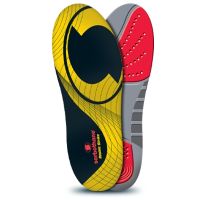 The Sorbothane Shock Stopper Double Strike Insoles have been developed to provide optimum protection from shocks to the heel and forefoot, making them great for high impact sports like tennis and netball where these parts of the feet take a lot of punishment. They're also suitable for everyday wear to reduce pain and strain on the heel and forefoot.
They feature Sorbothane's special material in the heel and forefoot to specifically target and reduce the impacts from these points, making them fantastic insoles for heel pain, shin splints and knee pain, among other issues. The built-in anti-odour and antibacterial topsheet helps to keep the insoles in good condition for longer.
If you're interested in seeing more Sorbothane insoles, head on over to Shoe Insoles and check out our range of Sorbothane insoles.
Ideal for activities where the whole foot is subject to impact
Suitable for high impact sports such as running, aerobics, tennis and more
Ideal for football and rugby boots
Contains antibacterial top sheet and moisture wicking technology
£13.45
---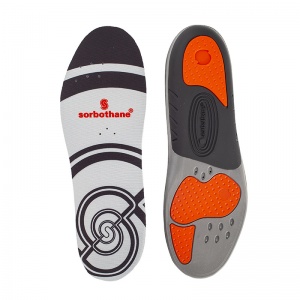 The professional's choice of insole for preventing foot and leg discomfort
Ensures that feet are correctly supported, aligned and cushioned
Combines mild arch support with unrivalled shock impact protection
Features a heel cup and stabilising arch which together cradle the foot
£16.99
---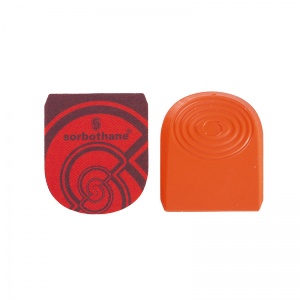 Provides pure shock absorption at the heel
Ideal for light sport and everyday use
Easy to fit in all types of footwear
Provides firm support and comfort
£6.74
---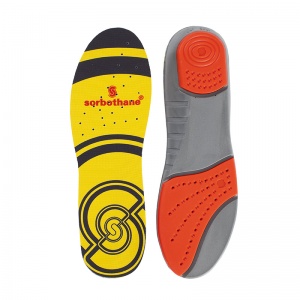 Features targeted Sorbothane protection with moulded heel cups and arch support
Ideal for any activity where the forefoot and heel are subject to the most impact
Suitable for all sports, hiking, walking, leisure activities and everyday use
In-built arch support prevents and alleviates arch pain and fallen arches
£13.45