The Best Insoles for Achilles Tendinitis
Tuesday, 14 July 2015 | Alex
Whether you're an athlete trying to reach your pinnacle or someone that just wants to be able to walk without suffering, you need to ensure that your Achilles tendon is properly looked after. If you've ever suffered with a Achilles tendinitis, you will know how essential proper Achilles care can be.
Luckily, there are a number shoe insoles on the market that have been specifically designed to deal with the pain of Achilles tendinitis and that can help to expedite your recovery. However, with so many insoles on the market claiming to be the "best insoles for Achilles tendinitis", it's difficult to know which Achilles tendinitis insoles really are best suited to your needs. Never fear; our experts in orthotics have assembled the Shoe Insoles Top 5 Guide to Insoles for Achilles Tendinitis, allowing you to find the perfect insoles to assist your recovery.
Formthotics Dual Density Full Length Insoles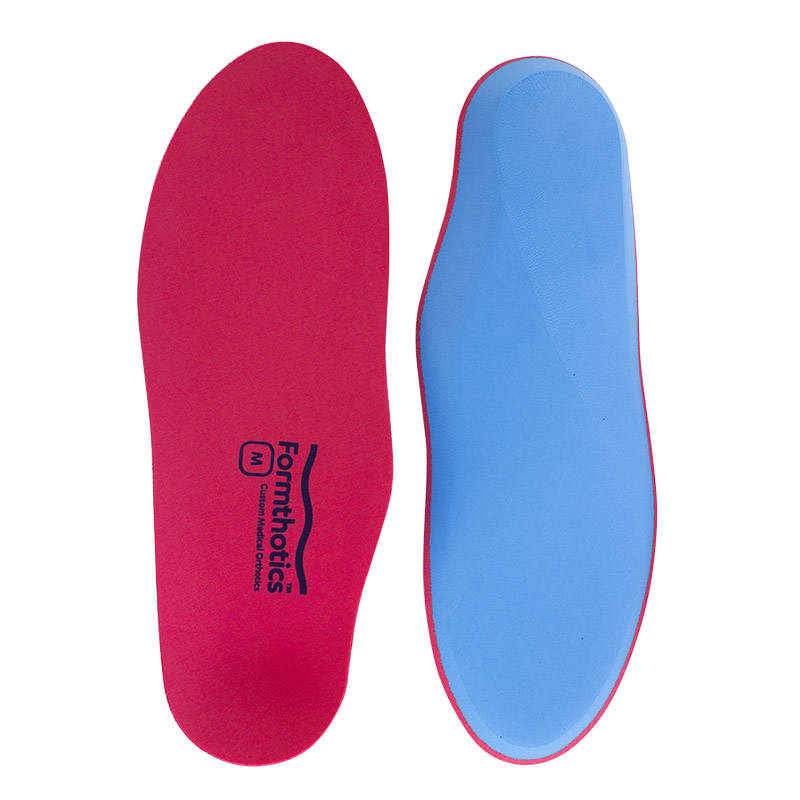 Providing you with a great level of all-round support for your feet, the Formthotics Dual Density Full Length Insoles are more than just a solution for Achilles tendinitis. When you look after your general foot health, you will find that small changes can cause a big difference – the right pair of insoles, such as the Formthotics Dual Density, can help to reduce ankle, leg, knee and even back pain!
Made from a highly shock-absorbent foam, Formthotics insoles help to reduce the amount of strain that your feet endure. These insoles are equally effective whether you are looking for something to walk about town in or something to run a marathon in – their high quality foam construction will provide long-lasting support to every user!
Superfeet Green Performance Insoles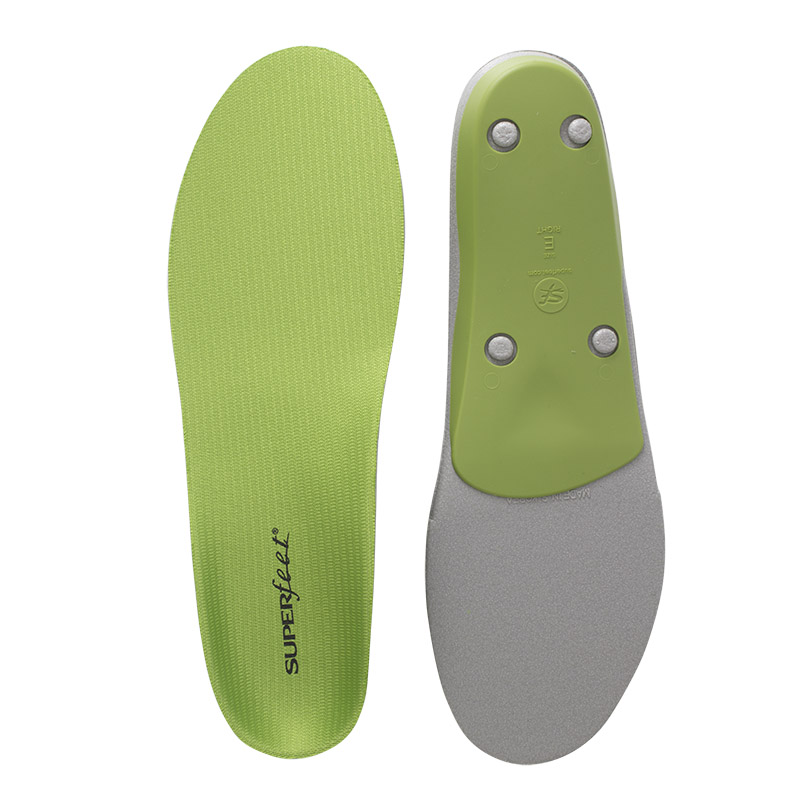 Popular world-wide, Superfeet Green Performance Insoles have been designed to provide support and control to your feet. Featuring an anatomically shaped heel cup that helps you to keep your ankles aligned, Superfeet Green can dramatically reduce the amount of strain placed on your Achilles tendon.
On top of their ability to improve your foot comfort, Superfeet Green Performance Insoles feature an anti-microbial material that helps to prevent bad odours from occurring. This makes them great for all day use – you don't have to worry about your insoles starting to smell at the end of the day!
Spenco Ironman Performance Gel Heel Cups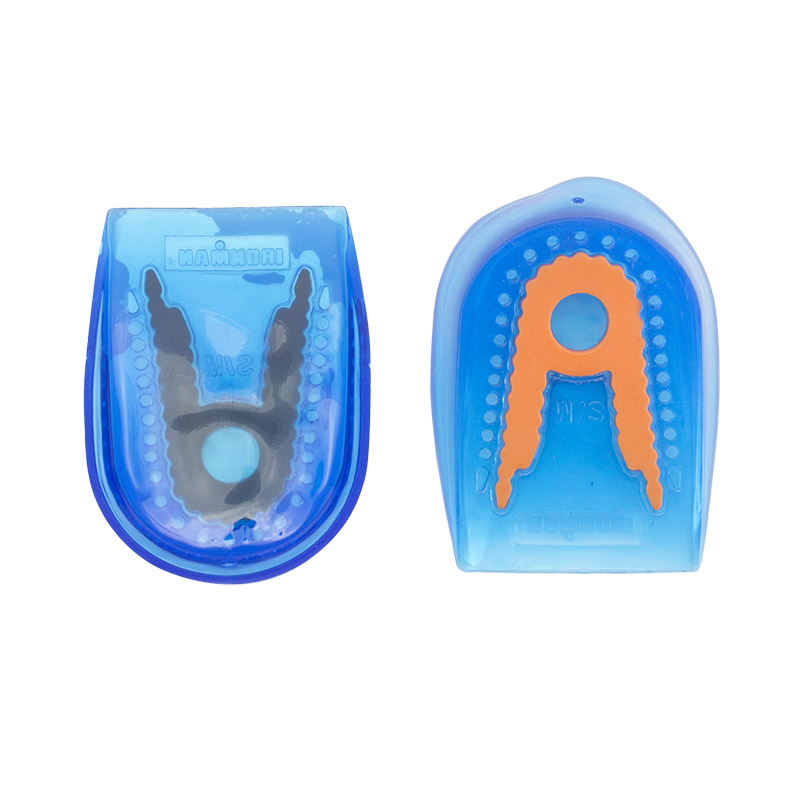 While the two insoles above are great solutions for helping with Achilles tendinitis, for some people a full length insole can feel a bit too bulky in shoes. Designed especially to stand up to the rigours of doing a triathlon, Spenco Ironman Performance Gel Heel Cups are an effective and discreet solution to beating tendinitis.
When you walk, shock is transferred through your heel to the Achilles tendon and using a heel cup can help to limit this shock without you wearing a full length insole. The advantages of using a heel cup over a longer insole is that it does not bulk up your shoes to the same extent and they can be fitted easily into most shoes without needing to be trimmed.
Rehband Pronation and Supination Foot Wedges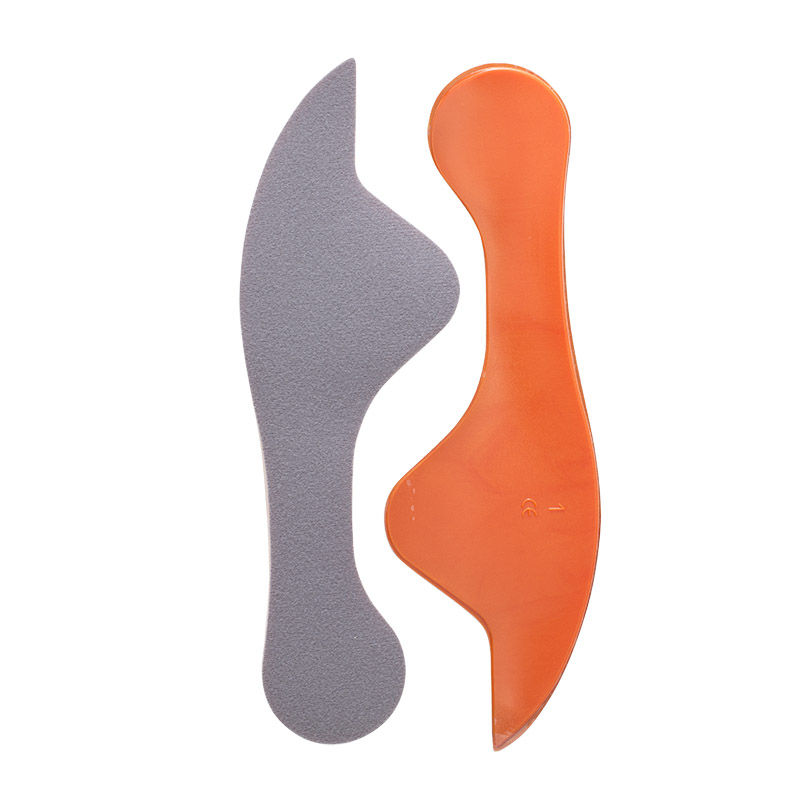 Pronation and Supination are two common foot problems relating to the rolling of your ankles. Both of these conditions cause extra strain on the Achilles tendon and, as a result, they often go hand-in-hand with tendinitis.
Rehband Pronation and Supination Foot Wedges are an easy solution to keeping your ankles aligned and your Achilles protected. These subtle yet effective wedges are an easy solution to alignment, providing you with a gentle support that is unobtrusive in your shoes.
OrthoSleeve FS6 Plantar Fasciitis Foot Sleeves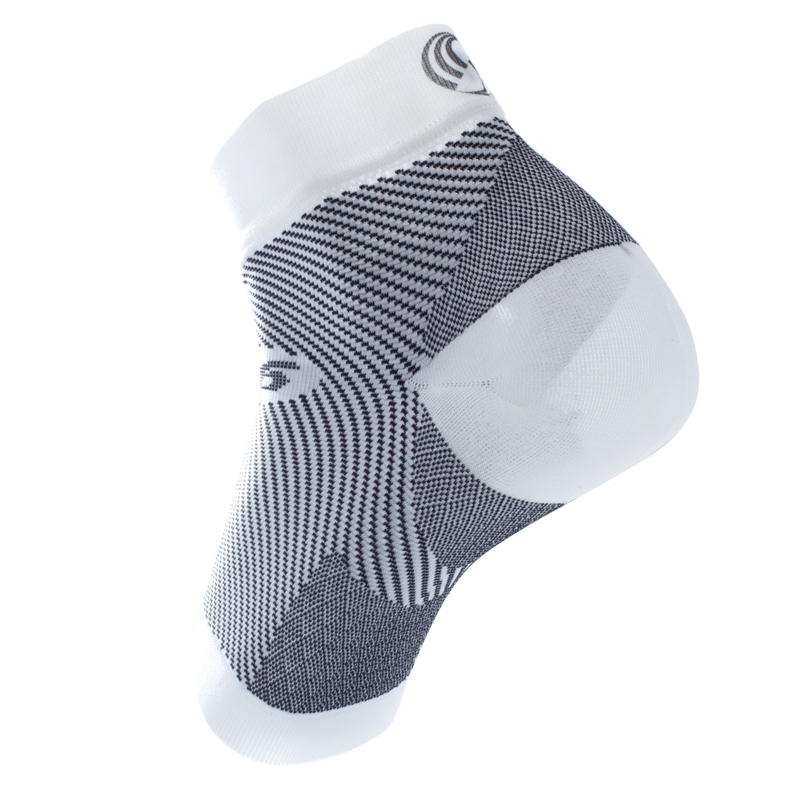 While all of the products above are great for combatting Achilles tendinitis, they all have one flaw in common – they only work when you're wearing shoes. The OrthoSleeve FS6 Plantar Fasciitis Foot Sleeves allow a more holistic approach to beating tendinitis, keeping you protected while you're at home and even when you're asleep!
Providing target compression and support to key areas of your feet, this pair of Foot Sleeves has been designed to aid with a number of nasty conditions, including Achilles tendinitis and plantar fasciitis. With a lightweight and low profile design, you can wear the sleeves underneath your regular socks for a discreet day long solution!
Say Goodbye to Achilles Pain for Good!
Having the right pair of orthotic insoles for your feet is not only important for recovering from tendinitis, they can also actually prevent you from developing it in the first place! And if you've suffered from Achilles tendinitis before, we doubt that you'll ever want to put yourself through it again!
If you would like to see more options for beating Achilles tendinitis, please visit our full range of Shoe Insoles for Achilles Tendinitis.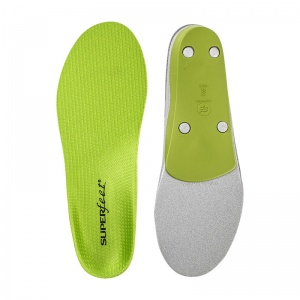 Heel cup technology contours to the foot for total support
Crafted from shock absorbing foam for complete comfort
Ideal for any sports shoe
Superfeet 60 day money back guarantee
£27.99
---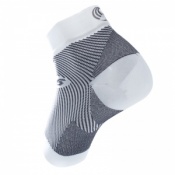 Foot sleeves designed to relieve plantar fasciitis
Can be worn day or night for improved support
Reduces swelling and pain with compression
Strengthens and supports your feet
£22.99