Running with Plantar Fasciitis? Listen to The Run Smarter Podcast!
Wednesday, 3 February 2021 | Alex
Plantar fasciitis is one of the most common foot conditions and a major cause of the trouble is exercise, with running being particularly strenuous on your feet. Here at ShoeInsoles.co.uk, we are happy to recommend The Run Smarter Series, which contains online guidance on how to overcome and prevent issues and injuries like plantar fasciitis and more!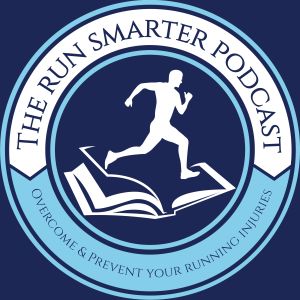 The Run Smarter Podcast
The latest edition of The Run Smarter Podcast includes an in-depth discussion about how one runner overcame five years of plantar fasciitis pain and made a full recovery. Here at ShoeInsoles.co.uk, we're big fans of the podcast and would recommend it to all runners – whether you're suffering from foot pain or you are just hoping to avoid it!
Our Best Plantar Fasciitis Insoles
£16.99

Pair of insoles for plantar fasciitis pain relief
Comfortable solution for men with plantar fascia pain
Relieves heel spur pain thanks to gel in the heel
Fits most footwear types thanks to a ¾ length design

£13.99

Pair of insoles for plantar fasciitis pain relief
Comfortable solution for women with plantar fascia pain
Relieves heel spur pain thanks to gel in the heel
Fits most footwear types thanks to a ¾ length design

£25.61

Heel cup technology contours to the foot for total support
Crafted from shock absorbing foam for complete comfort
Ideal for any sports shoe
Superfeet 60 day money back guarantee

£20.99

Strong, medical-grade support
Deep heel cradle to increase stability
Ideal for Plantar Fasciitis, Arch, ankle and knee pain
Friction reducing top fabric

£16.99

Viva insoles designed for sport's shoes
Features micro-air chambers to reduce impact
Metatarsal pad relieves ball of foot pain
Available in 13 sizes and suitable for both men and women

£7.99

Orthotic insoles with arch support
Correct foot posture and over-pronation
Pads to cushion the first metatarsal bones
Ideal for daily use and impact sports