Best Insoles for Plantar Fasciitis
Tuesday, 7 July 2015 | John
Plantar fasciitis is the inflammation of the tissue in your foot that runs from your heel to your toe. This makes your foot very painful and is one of the leading causes of foot pain. This can make day to day activities very difficult and without proper help, the condition can worsen. Using the right pair of insoles can reduce pain and speed up the recovery time for your plantar fasciitis.
To ensure that you are getting the best insoles for plantar fasciitis, our experts at Shoe Insoles have reviewed a number of products. With so many orthotics claiming to be the "best insoles for plantar fasciitis", how do you find which insoles are right for you? Here at Shoe Insoles, we have assembled the 5 best shoe insoles for combating plantar fasciitis.
Sof Sole Plantar Fasciitis Orthotic Insoles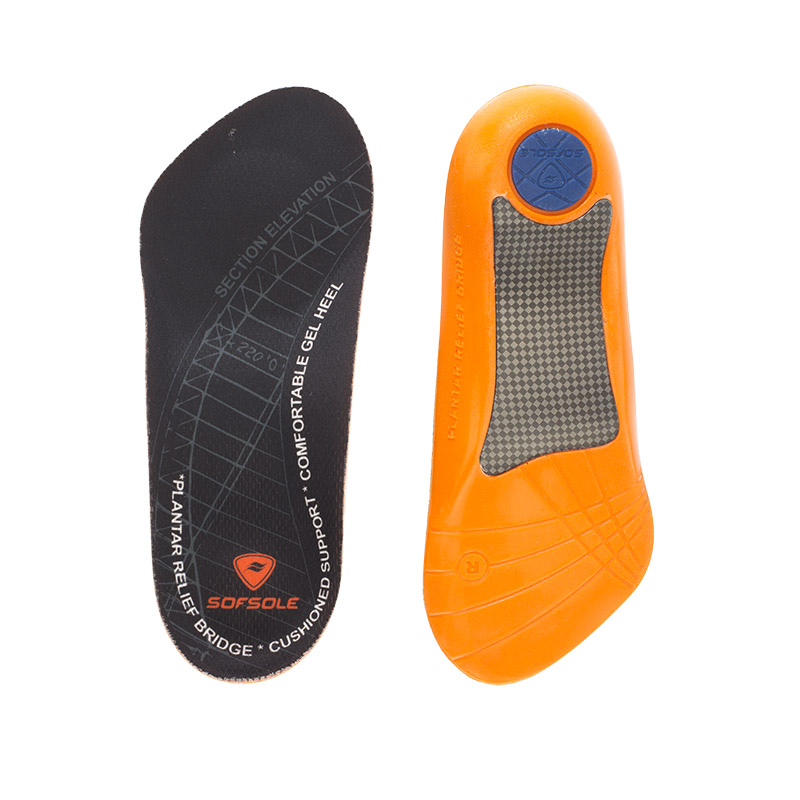 Designed separately for men and women, the Sof Sole Plantar Fasciitis Orthotic Insoles are precision engineered insoles that target plantar fasciitis. They feature the innovative plantar relief bridge to support the entire width of the foot and the affected tissue and built-in gel heel pads that absorb impacts.
These insoles weight in at a miniscule 75g, which means that they are not conspicuous in your shoes and allow you to move about with a greater amount of freedom.
Powerstep Pinnacle Orthotic Insoles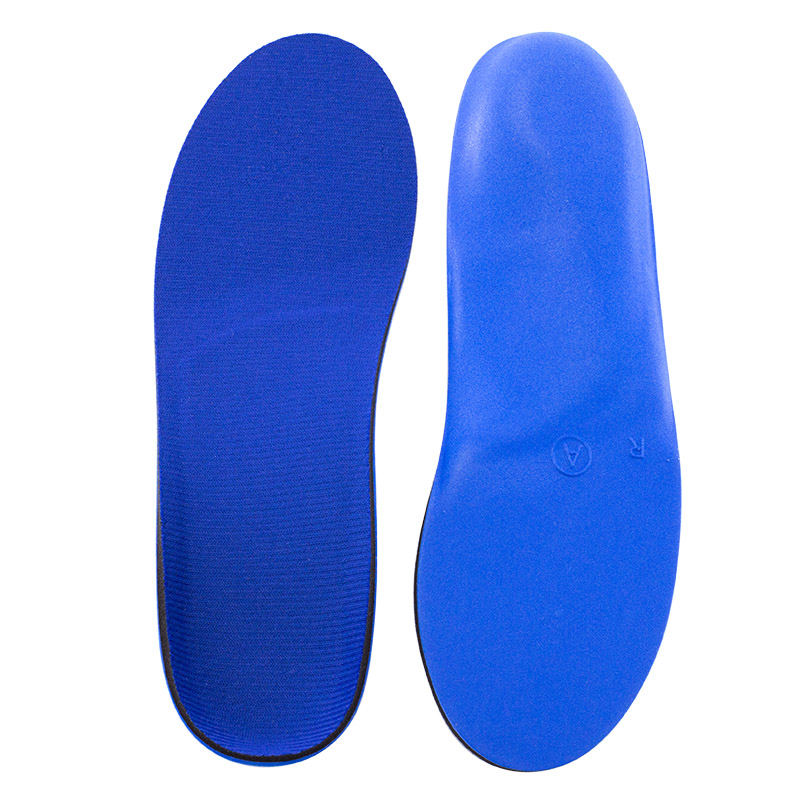 The Powerstep Pinnacle Orthotic Insoles are made to prevent over-pronation, which is the foot rolling inward as it lands while walking or running. Over-pronation is a leading contributor to the development of plantar fasciitis and makes existing conditions worse. If your plantar fasciitis is a result of over-pronation, this is definitely the insole for you.
Providing extra cushioning for the foot and increasing arch support, the Powerstep Pinnacle Orthotic Insoles also help with fallen arches, another cause of plantar fasciitis.

Sorbothane Shock Stopper Double Strike Insoles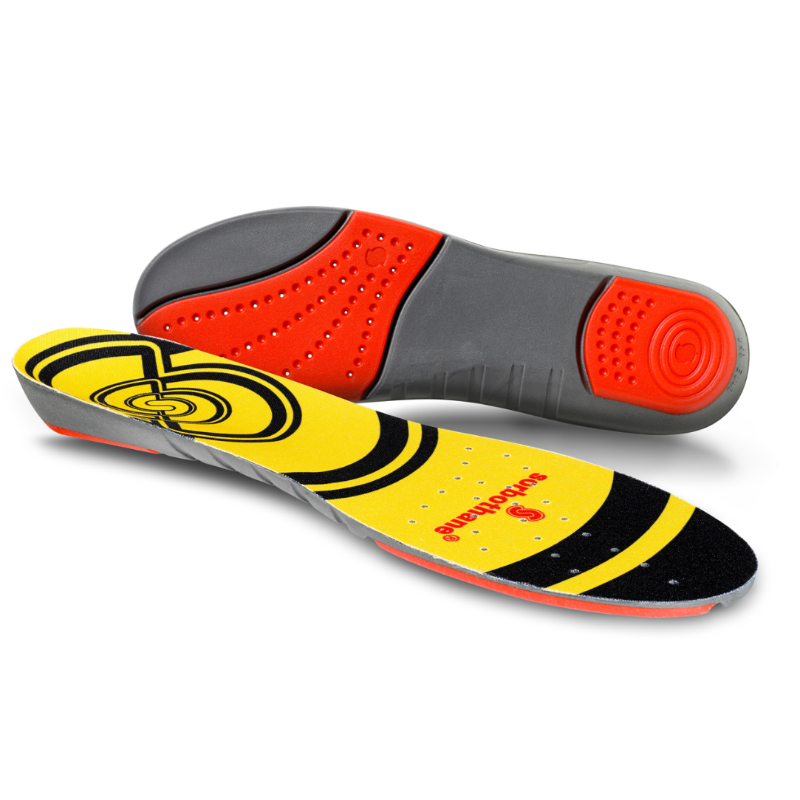 The Sorbothane Shock Stopper Double Strike Insoles are perfect for the secret sportsperson in you. They provide the feet with an incredible level of shock protection, helping you reduce irritation of the plantar fascia. They feature a built-in heel cup to keep feet stable no matter what you're doing, and even utilise Nano Silver technology to reduce moisture and keep feet fresh.
Designed initially for improving sport performance, the Shock Stopper Double Strike insoles are also great for helping with heel pain, knee pain and shin splints.
Formthotics Dual Density Full Length Insoles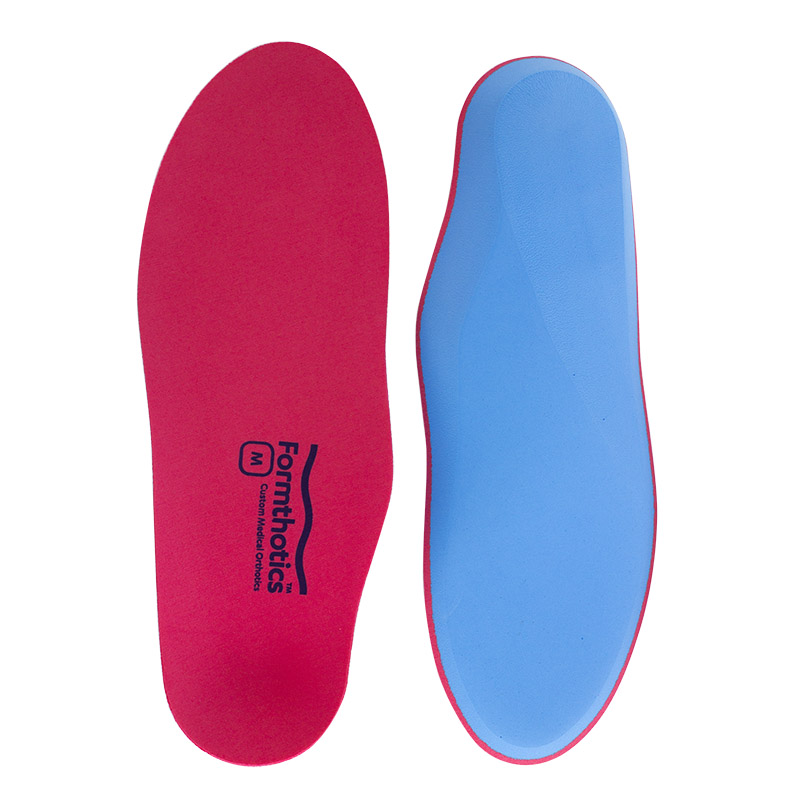 The Formthotics Dual Density Full Length Insoles' strength is in how it's made. Unlike most shoe insoles, these orthotics are made from two layers of foam, meaning that they can be heat moulded by a foot-care professional to the specific shape of your foot. This allows the shoe insole to offer even more protection to the plantar fascia.
The foam is made specifically for Formthotics and offers maximum shock absorption. The deep heel cup of the Formthotics Dual Density Full Length Insoles form an "s" around the heel of your foot, offering even more protection and comfort.
Superfeet Green Performance Insoles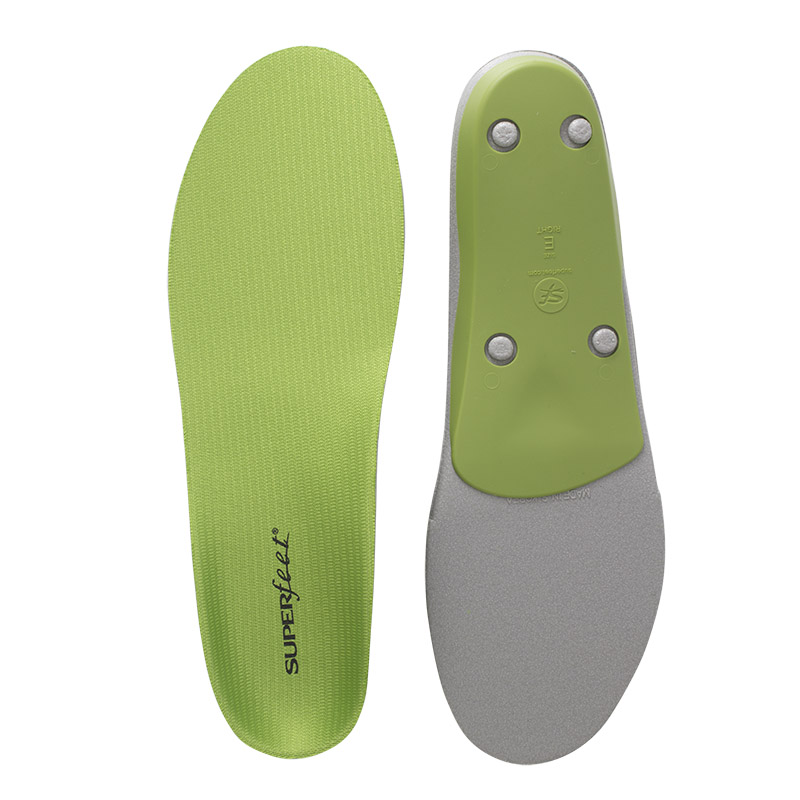 The best part of the Superfeet Green Performance Insoles is how long they last. Thanks to the agION antimicrobial coating, the shoe insoles stay cleaner and resist odour for longer than most other shoe insoles. This means that the foam stays comfortable for longer and that hygiene is kept to a maximum level.
The patented heel cup of the Superfeet Green Performance Insoles holds your heel, reducing shocks and giving extra support that prevents general foot discomfort.
Take Your Pick
With the sheer number of shoe insoles on the market, we hope that this guide helps to make it clear what the advantages of each insole are. These are what we deem to be the best insoles for plantar fasciitis available today, giving you superb support and aiding in your recovery. All these insoles and more are available from our online store; if you'd like to see more options, feel free to visit the Shoe Insoles website for our range of Shoe Insoles for Plantar Fasciitis.
Made from a soft and firm foam to give excellent support and cushioning
Ideal for sports like running and high impact ball sports
Fits in most shoes with a removable insole
Can also be heat moulded or customized by foot care specialists

Orthotic insoles for medical-grade foot support and stability
Suitable for sportspeople, workers, elderly and more
Reduces pain in the arches, heels, ankles, knees and lower back
Reduce effects of plantar fasciitis, arch pain, overpronation and more

Innovative plantar relief bridge provides targeted support to the plantar fascia
Designed to relieve the arch pain associated with plantar fasciitis
Soft gel heel pad for reduced heel pain from heel spurs
Enhanced heel cup for motion control, stability and correct foot position

Long-lasting & comfortable
Motion control and stability
For pain from Plantar Fasciitis
Gel heel relieves pain from heel spurs

Features targeted Sorbothane protection with moulded heel cups and arch support
Ideal for any activity where the forefoot and heel are subject to the most impact
Suitable for all sports, hiking, walking, leisure activities and everyday use
In-built arch support prevents and alleviates arch pain and fallen arches

Heel cup technology contours to the foot for total support
Crafted from shock absorbing foam for complete comfort
Ideal for any sports shoe
Superfeet 60 day money back guarantee