Best Insoles for Heel Spurs in 2021
Wednesday, 7 October 2020 | Admin
Heel spurs are one of the main culprits for painful heels. If you're experiencing stabbing pain when you get up in the morning, or inflammation and swelling at the front of your heel, chances are you're suffering from a heel spur.
So what exactly are heel spurs, what causes them, and what can you do about them? Read on to learn the answers to all those questions, and find the perfect insole for your heel pain.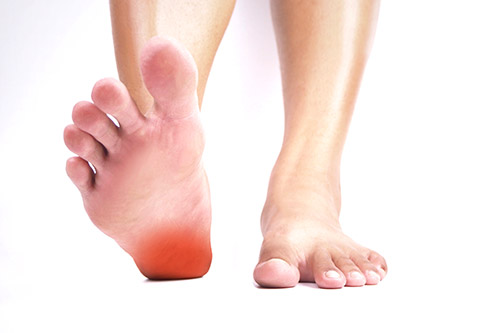 What Are Heel Spurs?
A heel spur is a calcium deposit causing a bony protrusion on the underside of the heel bone, often resulting in pain, inflammation and swelling at the front of your heel. About 50 percent of people suffering from heel spurs, however, experience no symptoms at all, which can make a heel spur difficult to diagnose. If you're not entirely sure whether or not the pain in your heel is caused by a heel spur, we suggest reading this short article that covers all the Symptoms of Heel Spurs in greater detail.
Another tricky thing about heel spurs is that they don't appear suddenly, like a sprain or a strain, and require a bit more attention when it comes to getting rid of them as well. They are usually caused by a combination of numerous factors, such as:
Arthritis
Bruising of the heel
Excess body weight
Other foot conditions
Poorly fitting shoes
Walking gait issues
Worn-out shoes
Moreover, half of all cases of heel spurs occur in people who are already suffering from plantar fasciitis. In which case, it's important to tackle this issue first, which can easily be done with the help from one of our many shoe insoles for plantar fasciitis.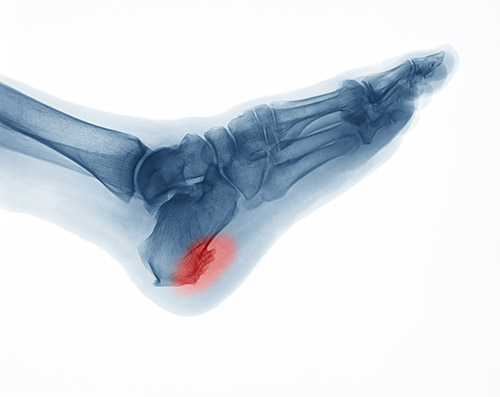 How Can Insoles Help with Heel Spurs?
It's important to be aware that heel spurs don't go away by themselves, so it's crucial that you act as soon as you notice the initial symptoms. Luckily, in most cases, heel pain associated with spurs can be relieved with conservative treatments, such as:
Changing shoes
Physical therapy
Taping to rest stressed muscles and tendons
Because heel spurs are most often caused by poor arch support, either by ill-fitting shoes, walking gait issues, or another foot condition, the right pair of shoe insoles can provide the support your feet need, relieving heel pain and eventually reversing heel spurs. To help you find the right insole to fit your lifestyle and health requirements, we've put together a list of suggestions for some of the Best Insoles for Heel Spurs.
Superfeet Green Performance Insoles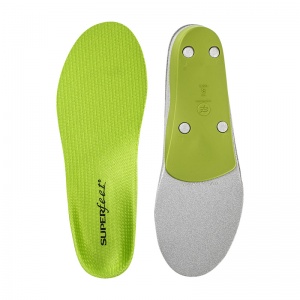 Often described as the world's favourite insole, Superfeet Green Performance Insoles are the perfect choice if you're looking for support that would not only help with heel spurs, but also align your body, ensuring your leg and feet joints can function free from strains and aches. You can continue to wear these insoles even after your issues with spurs have resolved, making sure it never happens again.
Key Features: Contour to the foot for total support; deep heel cup helps with natural shock absorption; organic, odour-control coating
Sorbothane Shock Stopper Full Strike Insoles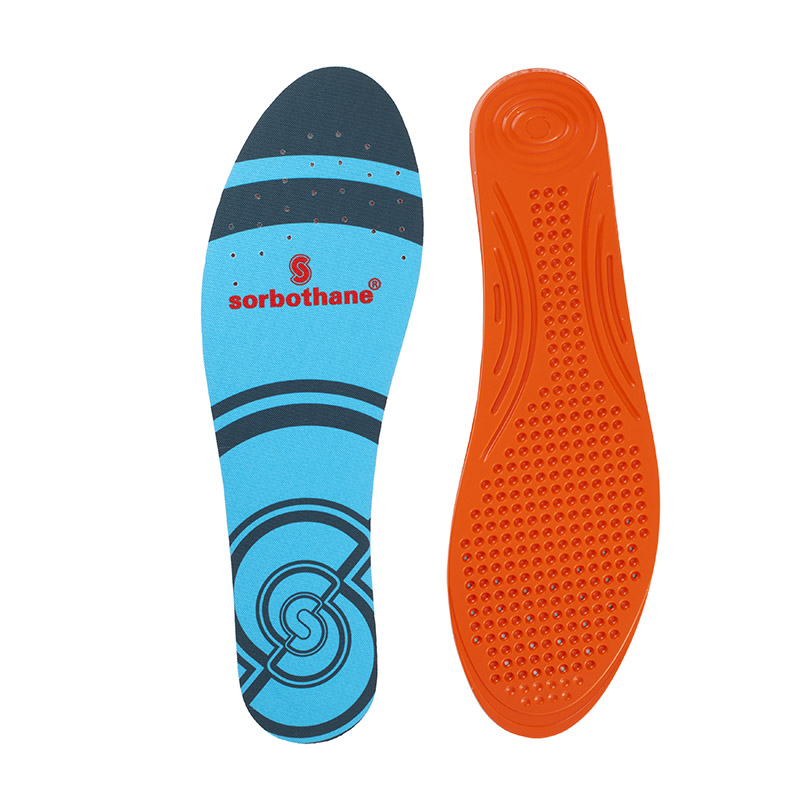 Long-term strenuous sports activity is one of the main causes of heel spurs, so if you think your condition might be a result of impact shock, it's important to get insoles designed specifically for high impact activities. The Sorbothane Shock Stopper Full Strike Insoles are ideal for activities where the whole foot is subject to impact, such as netball, basketball, football, running, tennis and more. They are slim, flat and flexible, which makes them suitable for all footwear, including close-fitting shoes.
Key Features: Provide extra protection from impact shock; antibacterial top sheet and moisture-wicking technology
Pro11 Orthotic Insoles with Metatarsal Pad and Arch Support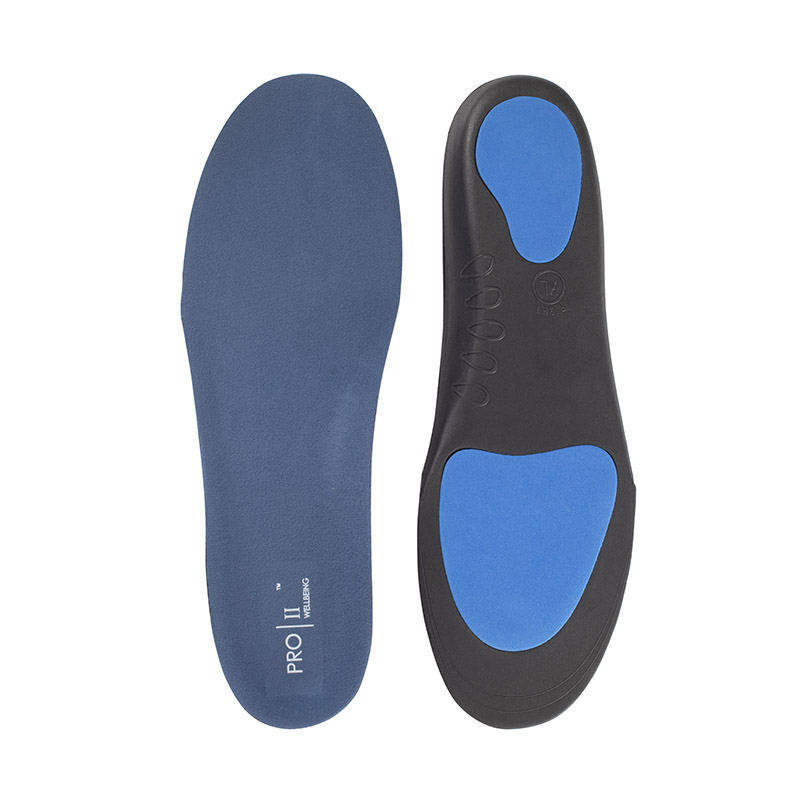 If your heel spurs are a result of plantar fasciitis, these Pro11 Orthotic Insoles with Metatarsal Pad and Arch Support are the ideal solution. They have been designed by podiatrists to support the arch and realign the foot to its correct position, helping to treat plantar fasciitis, flat feet, painful arches, shin splints, and heel spurs. By realigning the bones of the feet and ankles, these orthotic insoles can even relieve ankle, knee, hip and lower back pain caused by incorrect foot posture.
Key Features: Ideal for daily use; can help with a range of conditions and relieve knee, hip and lower back pain
Do you have a question about wide insoles, or something to add? Why not let us know in the comments, or find us on Twitter and Facebook!
Shop Our Best Heel Spur Insoles
Ideal for activities where the whole foot is subject to impact
Suitable for high impact sports such as running, aerobics, tennis and more
Ideal for football and rugby boots
Contains antibacterial top sheet and moisture wicking technology
| | | |
| --- | --- | --- |
| | | In stock now |
£13.99
---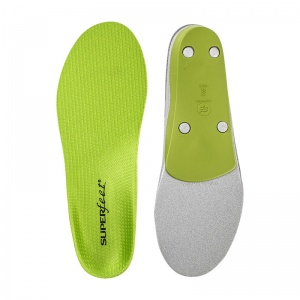 Heel cup technology contours to the foot for total support
Crafted from shock absorbing foam for complete comfort
Ideal for any sports shoe
Superfeet 60 day money back guarantee
| | | |
| --- | --- | --- |
| | | In stock now |
£25.96
---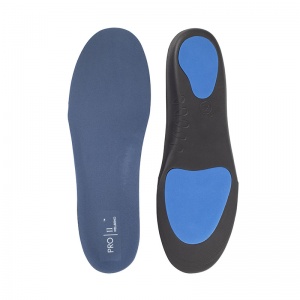 Orthotic insoles with arch support
Correct foot posture and over-pronation
Pads to cushion the first metatarsal bones
Ideal for daily use and impact sports
| | | |
| --- | --- | --- |
| | | In stock now |
£7.99