Best Arthritis Insoles
Thursday, 27 August 2015 | John
Arthritis is a condition causing pain and inflammation in joints. The two main forms of arthritis are osteoarthritis and rheumatoid arthritis which affect over 8 million people in the UK alone. Because of the strain your feet go under each day, they are some of the worst hit areas of your body by arthritis.
There are a lot of shoe insoles available to help with arthritis, but to make your life easier we at Shoe Insoles have compiled a list of the top 5 shoe insoles for arthritis available from us.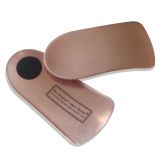 These are probably the best known insoles for helping with the pain of arthritis, having been seen in newspapers and on TV news countless times. They're made from 100% copper and allow you to absorb copper though your feet which help red blood cells to form, and can even prevent the inflammation caused by arthritis.
Their slimline design means that they can fit into almost any shoe, and are anatomically designed for comfort.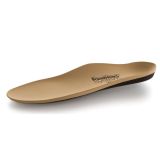 The Formthotics Shock Stop Full Length Diabetic Insoles are designed with cushioning in mind. They offer a fantastic level of shock absorption and comfort, which helps to reduce the pain arthritis can cause in feet.
The top layer is made from Formthotic Shock Stop foam, which offers a massive level of shock absorption and pressure redistribution, and the bottom layer provides the strength and support the Formthotics Shock Stop Full Length Diabetic Insoles need to be truly great insoles. They make for fantastic everyday insoles, and can easily be washed in cold water with detergent.

Salford Insole Lateral Wedge Technology Insoles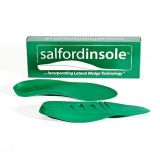 These insoles are designed specifically to meet the needs of arthritis sufferers. They are recommended by NHS professionals and have been proven to reduce pain and damaging knee movement. The Salford Insole Lateral Wedge Technology Insoles come with the claim that they are guaranteed to never lose their shape, a claim which so far has not been disproven.
They were developed together with the University of Salford, which contains Europe's largest podiatry school, who helped to test and try the insoles to ensure they perform at their best.
Pedag Sensitive Diabetic Insoles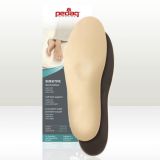 Working as the name suggests, the Pedag Sensitive Insoles work wonders with arthritis. The super-soft surface is incredibly comfortable, and helps to distribute your weight more evenly across your foot. This reduces the strain joints in your foot go under, reducing the foot pain from arthritis.
The Pedag Sensitive Insoles are also incredibly discreet; they can fit in almost any shoe without hassle and are virtually unnoticeable while in use.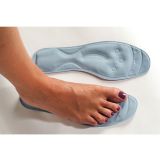 The Liqua Care FlowGel Insoles help to increase circulation in feet and helps to redistribute pressure in feet. This can go a long way to reducing the pain and inflammation arthritis can cause. Along with this, they can help to improve your walking by making it more flexible and softer, which increases your circulation even more.
They are great for everyday use where you think you'll be on your feet for a long period of time.
We hope this guide has made your purchasing decision easier; however if you'd like to see a wider range of arthritis insoles then head on over to Shoe Insoles and check out our full range of Insoles for Arthritis.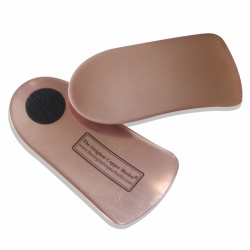 As featured in national newspapers
Trusted by thousands of people in the UK
A completely natural way for your body to absorb copper
Can help pain symptoms of arthritis and joint pain
£29.49
---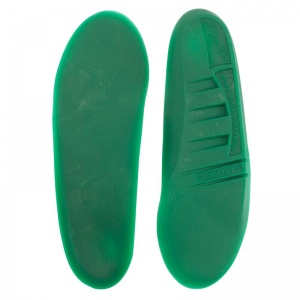 Specialised insoles for arthritis relief
Machine washable for easier cleaning
Benefits of a lateral wedge without increasing pronation
Flex lines at the forefoot maintain normal toe function
£49.99
---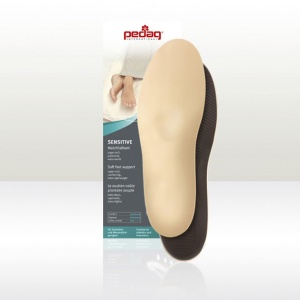 Pedag insoles for sensitive feet
This design is suitable for most shoes
Helps to prevent calluses and corns on-top of other conditions
Available in 11 sizes, suitable for men and women
£16.76
---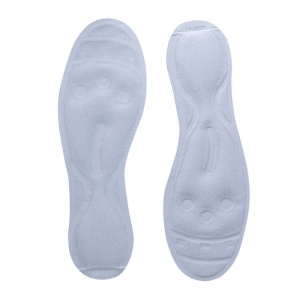 Disperses pressure and actively aids circulation
Extremely durable and comfortable
Slim fit design - fits most shoe types
Ideal for sore feet, Plantar Fasciitis and diabetes sufferers
£25.49