Shoe Insoles - Helping You Find The Right Insoles For Your Feet
Welcome to ShoeInsoles.co.uk, the UK's premier destination for shoe insoles. If you are searching for shoe insoles for flat feet, shoe insoles for plantar fasciitis, or shoe insoles for fallen arches, we have a range of insoles that will meet your requirements.
Our range of shoe insoles does not stop there. We have sports insoles such as running insoles, as well as height increasing insoles for people who want a little boost. We even sell sheepskin insoles if you are looking for a cosy shoe insoles solution.
Sometimes, the search for the right insole can be a little tricky especially when there are so many insoles to choose from. However, with us you can find a shoe insole for your condition by using our helpful navigation menu. We list all the conditions that our shoe insoles are designed to help so that you can narrow down your search for the right insoles with ease.
And please remember, our team of shoe insoles experts are on hand by telephone and email to help you with your selection. Our mission is to ensure that you find the right shoe insoles for your feet so that you can start feeling the enormous benefits of shoe insoles right away.
Popular Products
3/4 length design
For general, everyday use
Realigns the feet and lower body
Fits most types of low heeled footwear
£18.49
---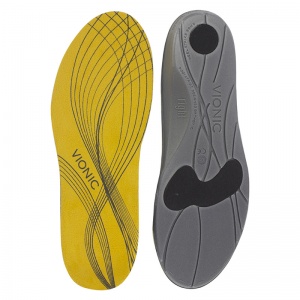 Designed for everyday use
Provides moderate control and support
Lightweight, medium density moulded EVA
Deep heel cup to maintain correct foot positioning
£22.99
---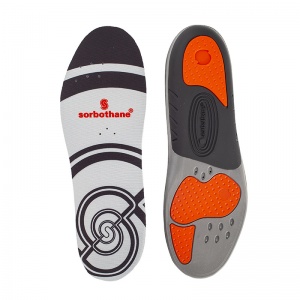 The professional's choice of insole for preventing foot and leg discomfort
Ensures that feet are correctly supported, aligned and cushioned
Combines mild arch support with unrivalled shock impact protection
Features a heel cup and stabilising arch which together cradle the foot
£16.99
---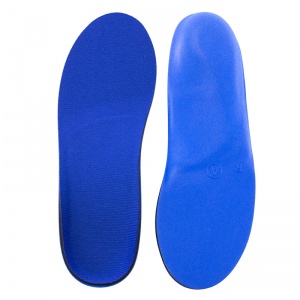 Orthotic insoles for medical-grade foot support and stability
Suitable for sportspeople, workers, elderly and more
Reduces pain in the arches, heels, ankles, knees and lower back
Reduce effects of plantar fasciitis, arch pain, overpronation and more
£29.99
---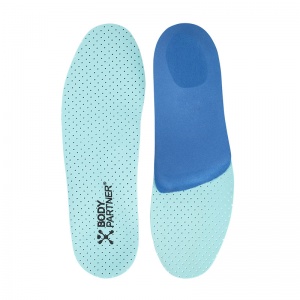 Helps support most biomechanical inconsistencies in the stride
Assists in supporting the rear-to-midsole zone of your feet
Designed to be both lightweight and supportive
Provides enhanced stability to your arches
£57.99
---
Pair of insoles for plantar fasciitis pain relief
Comfortable solution for women with plantar fascia pain
Relieves heel spur pain thanks to gel in the heel
Fits most footwear types thanks to a ¾ length design
£11.95
From the Knowledge Centre
Tuesday, 17 March 2020

The multitude of different foot shapes and sizes out there mean that, for many, finding the perfect fitting shoe is easier said than done. We can help by showing you How to Improve the Fit of Your Shoes with Insoles.
Sunday, 1 March 2020

With approximately 1 in 5 adults living with flat feet, we're passionate about getting the word out about the best insoles to help. Read about our Best Insoles for Flat Feet, and solve the issue once and for all.
Thursday, 20 February 2020 | Olivia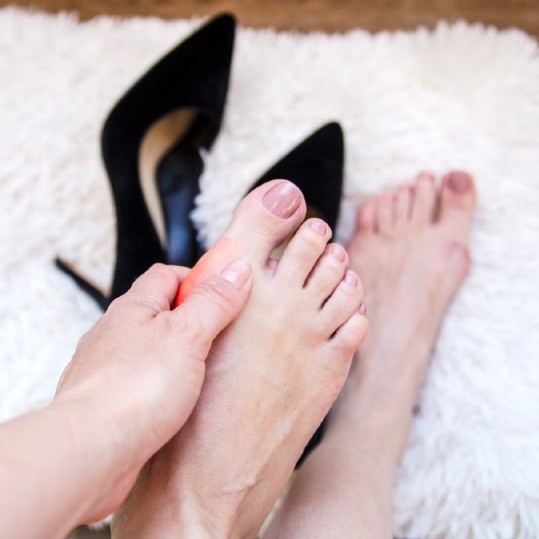 Pedag has pioneered non-surgical solutions to bunions, or hallux valgus. ShoeInsoles.co.uk have compiled a comprehensive list of their best products for soothing the pain and health problems associated with bunions, from toe separators to memory effect gel pads!
3 Comments
Friday, 7 February 2020

Plantar fasciitis is a common condition that can make walking and running painful, but which shoe insoles will provide the most relief? We've had our insole experts give their recommendations in our list of the Best Plantar Fasciitis Insoles.
Saturday, 25 January 2020

If you've heard of memory foam, you probably know about the benefits it can have for your back, neck and sleep quality when included in a mattress. What you may not know, though, is that is can provide just as many, if not more, benefits when applied to shoe insoles. Memory foam insoles are an excellent choice for those suffering from foot related conditions, or for anyone just looking to keep their feet healthy, comfortable and in good condition. These insoles have the capacity to help in a wide variety of ways, including easing the pressure on the ball of your foot, preventing foot roll, stabilising your foot, providing arch support, absorbing heel shock, and much, much more.
Sunday, 5 January 2020

Thick shoe insoles can be great for a number of uses, from providing powerful cushioning to your feet to boosting your height for that extra bit of confidence. We've selected our Top 5 Thick Insoles to help you along.
Monday, 18 November 2019

Overpronation is common, but it can lead to a range of other foot conditions and pains if left untreated. Read about our Best Insoles for Overpronation, with our expert picks of the top insoles to align your gait.
Thursday, 7 November 2019

Supination, or underpronation, can lead to all sorts of pain and strain in your feet and ankles. To stabilise your feet and solve the problem, our insole experts have selected their Best Insoles for Supination of 2020.
Thursday, 7 November 2019

We change our clothing with the seasons, so why shouldn't this rule apply to our shoe insoles? Read our experts' picks of the Best Insoles for Winter, helping to keep your warmth in for cosy, comfortable feet!
Friday, 11 October 2019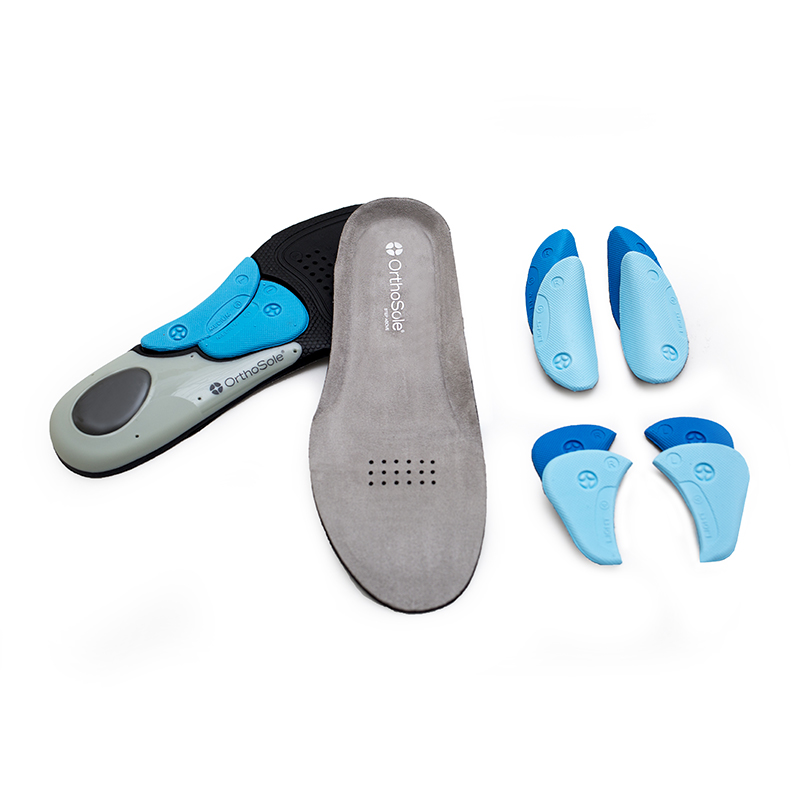 For everything from back pain to plantar fasciitis, OrthoSole make some of the most comfortable and supportive insoles around, but which ones should you choose? At ShoeInsoles.co.uk, we're here to answer the question: Which OrthoSole Insoles Do I Need?
Featured Reviews
Thursday, 31 January 2019 | Juliet
I don't know how I came across this website, I'm so glad I did though. These heel pads are fantastic! Super quality, super comfy, super price, super quick delivery. Thank you.
Thursday, 31 January 2019 | Abdisaid
I was in a great deal of pain, but when I used Fasciitis Orthotic Insoles for Men, it was instant relief. I am very happy with my purchase and highly recommend them for anyone with heel pain. The delivery service was awesome, very brilliant service.
Sunday, 27 January 2019 | Peter
This is the third pair I have purchased for my wife to assist recovery following a stroke some years ago. Excellent product and brilliant service from shoeinsoles. Will not hesitate to purchase this item from this company in future. Thank you.